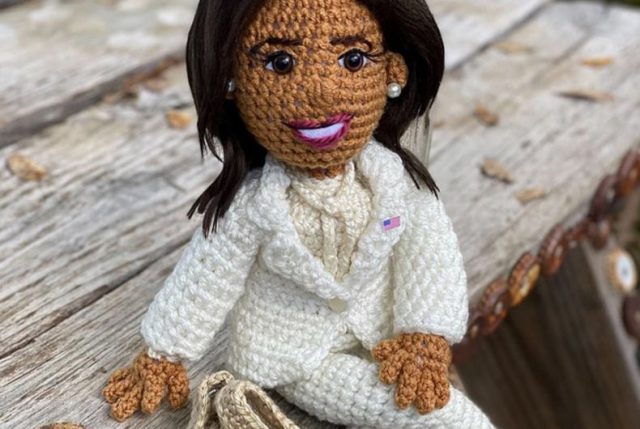 Doing an arts and crafts project has lots of benefits. Besides stimulating creativity and learning how to focus on one thing, it can also encourage children to be more responsible in finishing a project they started.
Vice President, Kamala Harris is among those who picked up crocheting from a very young age and the Internet can't get enough of her designs. Since the beginning of the coronavirus pandemic, more and more people found refuge in hobbies and Kamala Harris decided to also share her passion with the world. Harris is already a veteran crafter as she has been doing this activity since childhood when her mother didn't let her sit in front of the television without doing something productive.
That's when Harris started crocheting and now her story inspired other crafting-enthusiasts to take their hobbies to a next level. For instance, a Baltimore-based company called Neighborhood Fiber Co. made their hand-dyed yarn to celebrate Harris. But others, such as Allison Hoffman, who is a specialist in amigurumi dolls created an adorable Kamala Harris crochet doll and shared the pattern with the crocheting community.
You can purchase the pattern from the link below and create your very own Kamala Harris amigurumi doll if you have enough patience.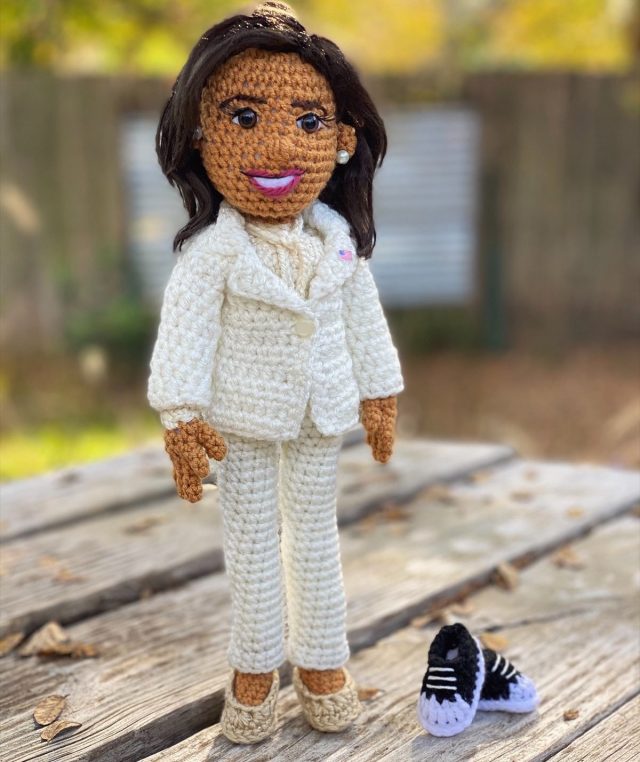 Find it HERE…