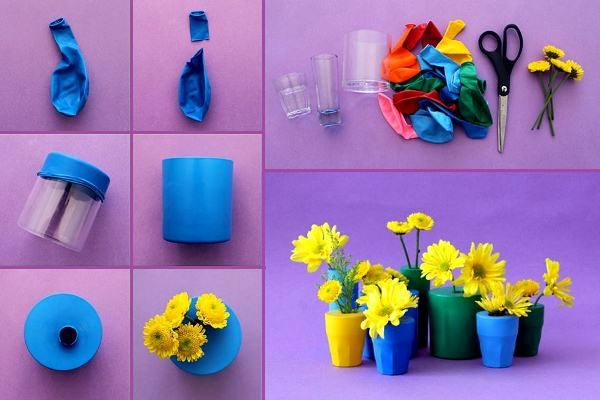 For this weekend DIY Basic, we'll show you an easy way to create a simple, colorful bud vase using a balloon, scissors, and a glass!
Materials:
– balloons
– shot glasses, votive holders, small glasses
– scissors
– flowers!
First, blow up your balloon and pull it to stretch it out. Let it deflate and cut off about 1 inch of the end of the balloon (the end that you would tie). Stretch the remaining balloon over your glass and keep pulling it over. Get the bottom of the balloon all the way over the top, while that end you cut, turns into a perfect opening for a flower or two.