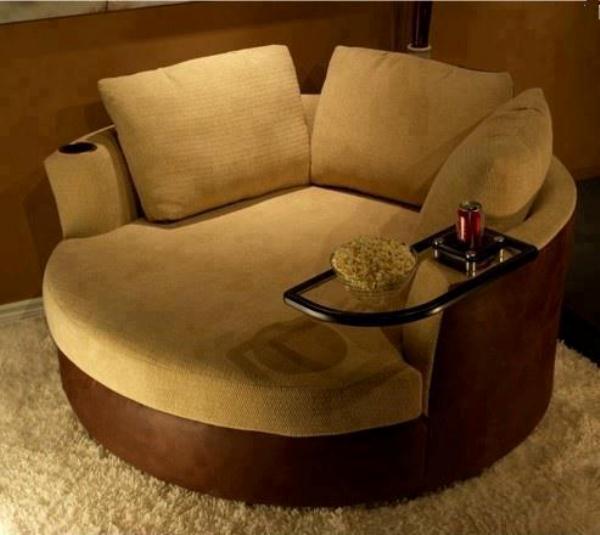 Home theater seating comes in many different varieties, but if you are looking for alternative seating from one of the top manufacturers for your home theater then the Cuddle Couch is for you. The Cuddle Couch takes home theater seating to a new level. This stylish, contemporary seating is great for relaxing with your favorite film, TV show or book. These specialized couches have heavy duty thick wall construction, and at least 2.5 pound foam in each chair. You can choose your level of firmness for your couch, this customizes the couch to your preferences. In according with the manufacturers this is a Special Order Item and the lead time is approximately 8-10 weeks.
Dimensions:
Complete Diameter: 60″
Frame Height: 27″
Cushion Height from floor: 18″
Optional Ottoman: 37″ W x 18″ H x 19″ D   Weight: 66 lbs.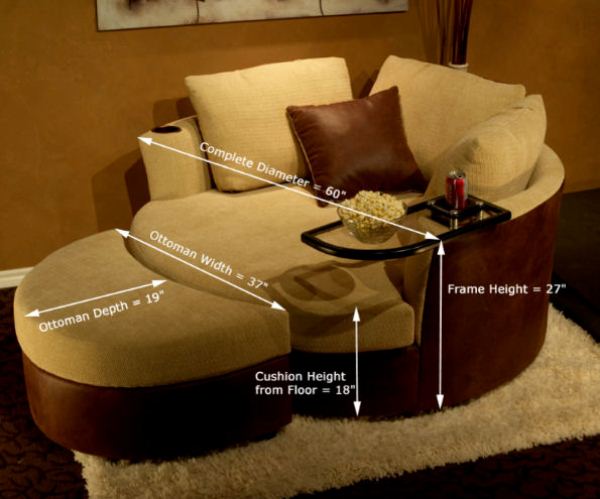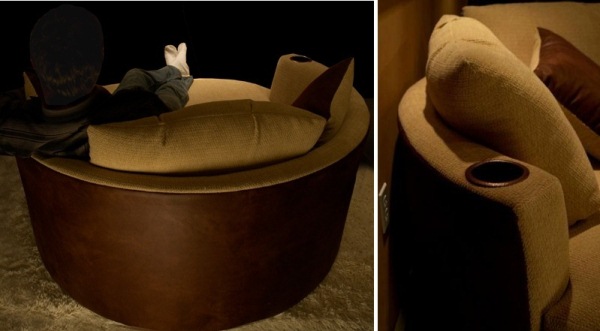 For price .. you can check at http://www.stargatecinema.com/cuddle-couch.html