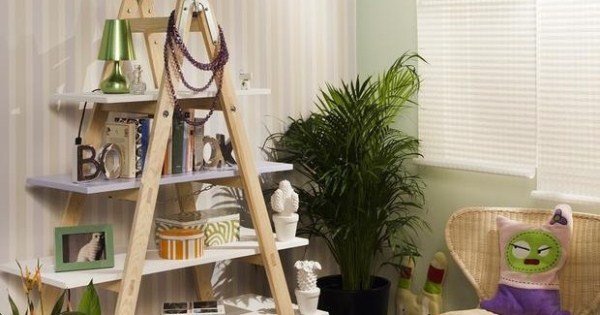 Who said ladders are just for climbing was most probably an uninspired technical oriented mind. The truth is that you can do more with a (big and clumsy, isn't it?) ladder not only outside the house but indoor as well. So, step up into the wonderful world of DIY repurposing. Here are a bunch of creative ideas for making shelves that you can implement in your own home.
Try to transform the outdated double standing wooden ladder into a lovely flower stand with the help of some colored boards. Continue to improve your living room by cutting a ladder and placing it on the wall. This will be a perfect storage for books, photos and others of this sort. You could paint it in a bright color and decorate according to the room's design.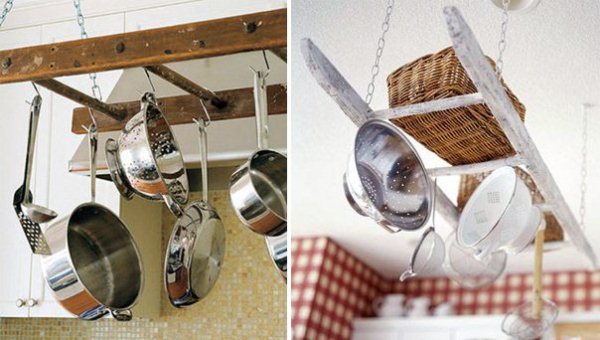 The kitchen can also be a good place for the ladder will be useful as well as a creative design piece. With the help of some chains and hinges, transform your regular ladder into a hanging storage unit for all of your pans, pots, bowls, spices or ingredients. Just as good, the ladder can make a clever addition to the bathroom. Towels or bath products will look great on it. Also, the method works for a flower stand in the balcony.
Or you could break the ladder into pieces, paint them in different colors and assemble into a nice bookshelf or entertainment center holder. Look at the pictures and find the perfect style for your home. Be inspired and good luck!