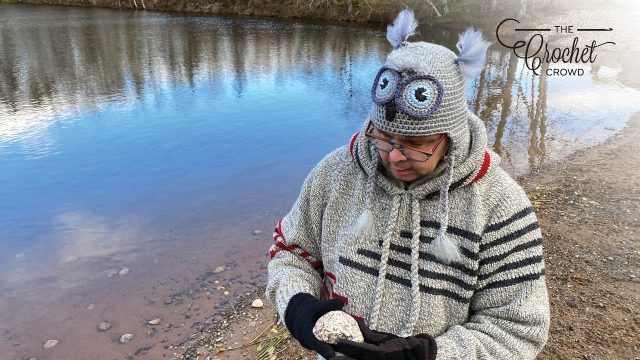 Winter is almost here which means it's time to prepare warm and cozy clothes for your children.
Well, what about making them some? What other better time can there be for sitting inside and crocheting something that will keep your baby warm all winter?
This cute owl crochet hat will make everyone ask you where you bought it and you'll be so proud telling them you did it yourself. It is a hat for newborns, but the sizes can be adapted according to your child's age and even to adult sizes.
The Crochet Owl Hat was designed by Sarah from Repeat Crafter Me and it can be made in any color combination you like.
The tutorial shared will help you make a hat for all sizes and ages, you just have to use the pattern attached. So after deciding which size you're going for, search for the perfect yarn, a cozy place at home, and start crocheting.
This will be a lovely surprise for your child, but you can always make it as a gift for a friend who loves owls and winter accessories.
source: The Crochet Crowd
You can buy Crochet Owls Hats HERE…