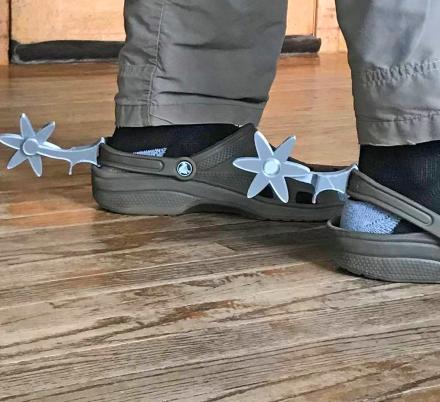 Have you ever wished you could transform your Crocs into cowboy shoes? Most probably not, but in case you want to own a funny piece of footwear, you can now buy spurs that can be attached to your pair of crocs.
It is truly amazing what the human imagination can produce! If you feel that the outlaw life is calling, but you still want to feel comfy, then the Crocs with spurs are just right for you. The spurs are made out of plastic and can be purchased in 5 different colors: black, white, silver, copper, and marble for a very glam look.
They can even be ordered in custom colors or with patterns, you just have to contact the designer through his Etsy shop.
Of course, these custom-made spurs can be a great gift idea for someone who loves cowboy movies but wants to feel cozy when wearing shoes.
You can even organize a cowboy-themed party at your house, ask everyone to bring their Crocs, and surprise them with this funny little accessory.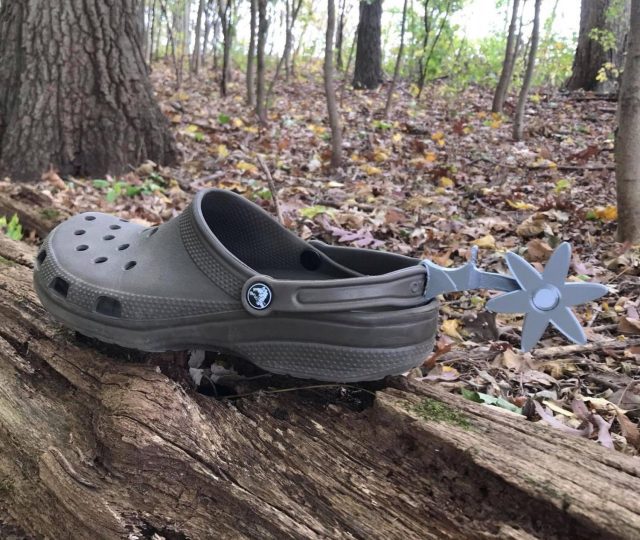 Find it HERE…
More crocs ideas….