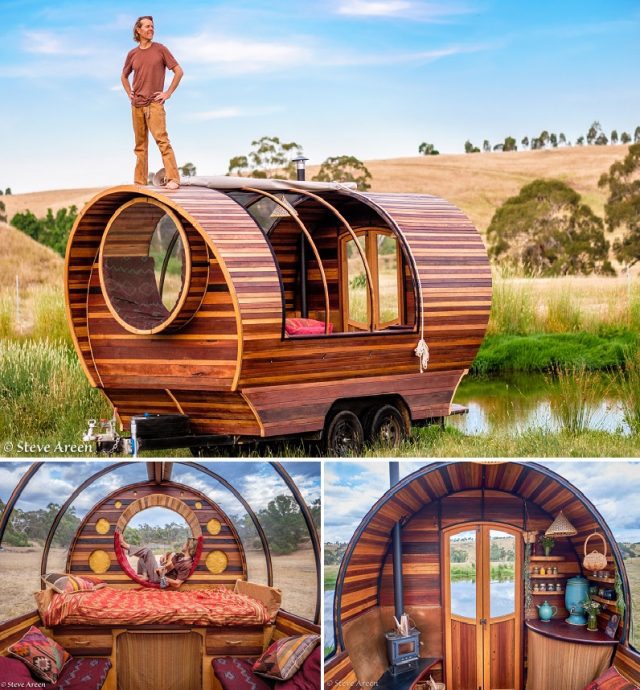 For the past few years I've been enjoying living part time on beautiful Yandoit Farm, near Melbourne Australia. My friends Micheal and Lisa, with help from volunteers from around the world, are doing an amazing job transforming what was once a dried up ranch into a lush organic farm, using permaculture principles.
At first I was going to build something quite simple for my stays on the farm, but like with my Thailand dome home, my creative side took over and it became a fun artistic project.
I decided to make my own version of a covered wagon, with a pulley system that made it easy to roll the canvas all the way up and a strap that pulls it down back down. I had never see this done before, but it sure worked well in my head.
My wagon will mostly live on the farm. Along with being my home when I'm down on the farm, I plan to make it available for fancy farm stays that will benefit Yandoit Farm.
For more info and images visit steveareen.com