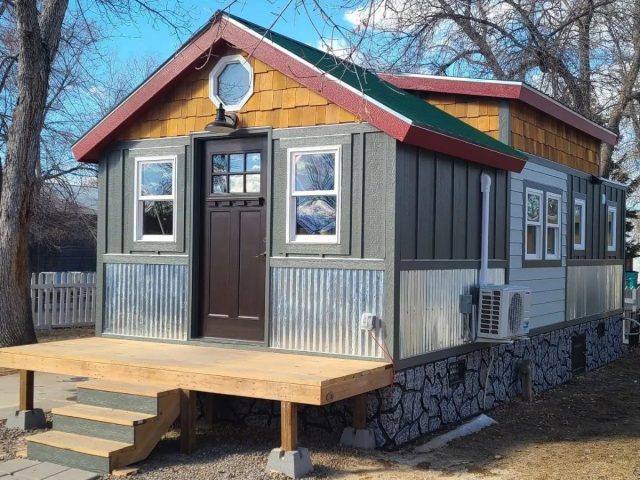 Tiny homes are perfect for those who want to live a simpler life and reduce everything they own to minimal sizes and amounts. Tiny houses can usually be ordered and customized on request and this home is no different.
The unit is 12' wide and 30' long and the starting price for this model is $99,000 but depending on the extra features required by the future owner, the price can go up.
The home comes with a highly resistant metal roof, energy-efficient windows, and a small deck and can be even placed on a trailer if you wish to move from one place to the other.
The interior comes with a fully equipped bathroom and kitchen, that has even a refrigerator and a dishwasher, and a large living room to accommodate 4 people.
The tiny house even has an electric fireplace to keep you warm and cozy in Winter, and the upstairs loft has plenty of space to be transformed into the master bedroom. If you would like to learn more about this tiny home or see other models to choose from, visit the Mountain West Tiny Homes website for more details.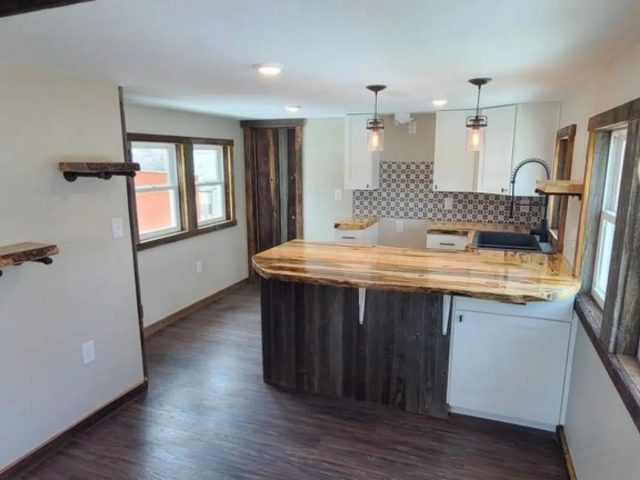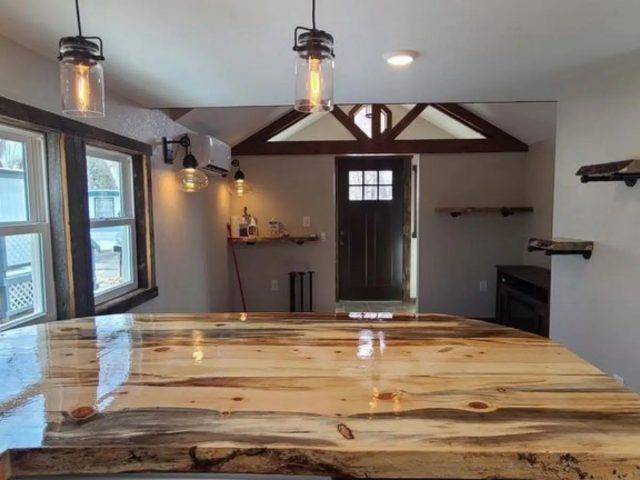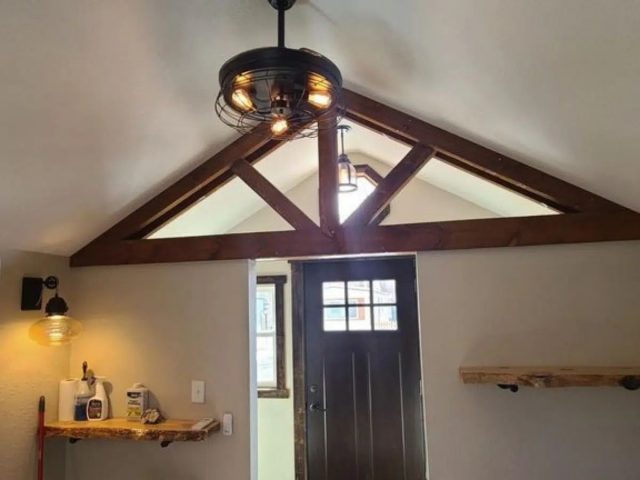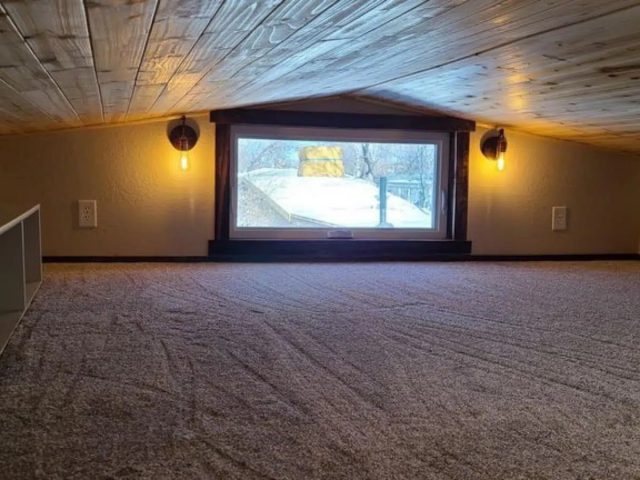 You can find more information about this and other models on the Mountain West Tiny Homes website. They are also found on Facebook with more updates on current projects.