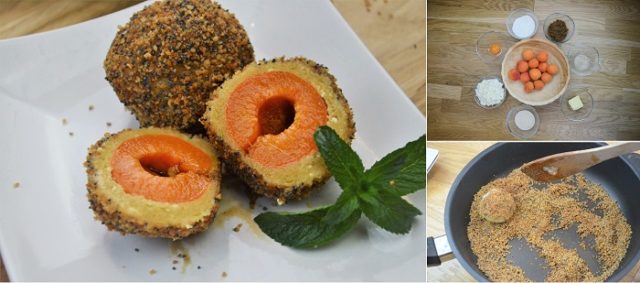 Delicious stuffed balls with apricots. Every bite of the Apricots Stuffed Balls delivers an exhilarating rush of flavour.
Ingredients:
12 apricots (small size)
250 grams cheese (fresh cow cheese)
50 grams semolina
Vanilla extract
1 egg yolk
60 grams flour
6 tsps coconut sugar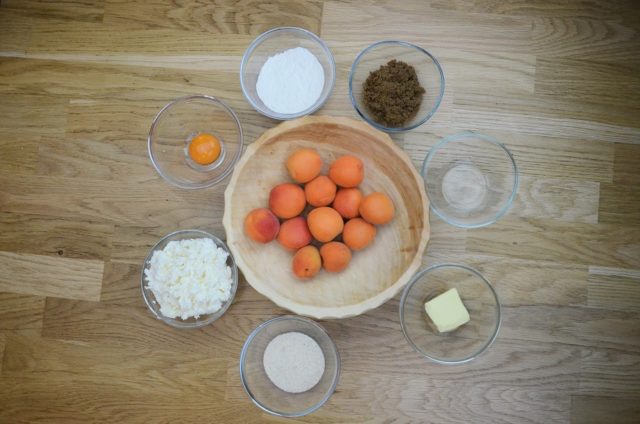 And for the "coating" you need:
100 grams bread crumbs
50 grams butter
2 tbsps poppy seed
2 tbsps sugar
How to do it
Step 1
Keep butter at room temperature for at least 1hour before starting or place it in the microwave for 20 second to warm it up. Stir the butter with sugar. Add the semolina, the cheese, a little vanilla and the egg yolk and knead everything together. Add flour and shape the mixture into a ball.
Let the dough rest in the fridge while you take the following steps.
Step 2
Start boiling water in a large pot.
Step 3
In a large pan, melt the butter, then add the bread crumbs and poppy seed and fry the mixture. Stir the mixture until it becomes a beautiful golden colour. Finally, add sugar and let the mixture rest, while you take the following steps.
Step 4
Split the apricots in two, remove the kernels and fill them with sugar (I used molasses)
Step 5
Take the dough out from the fridge and shape it into 12 balls, the size of a peach. Flatten the balls and place an apricot in the middle. Coat the apricots with the dough, making sure to cover the whole apricot! (see the picture)
Step 6
Add the balls to the boiling water. The water should boil without any bubbling.
Let them boil until they rise to the top.
Step 7
Take the balls out, one by one, and roll them in the bread crumbs.
PIN IT


All rights reserved by goodshomedesign.com