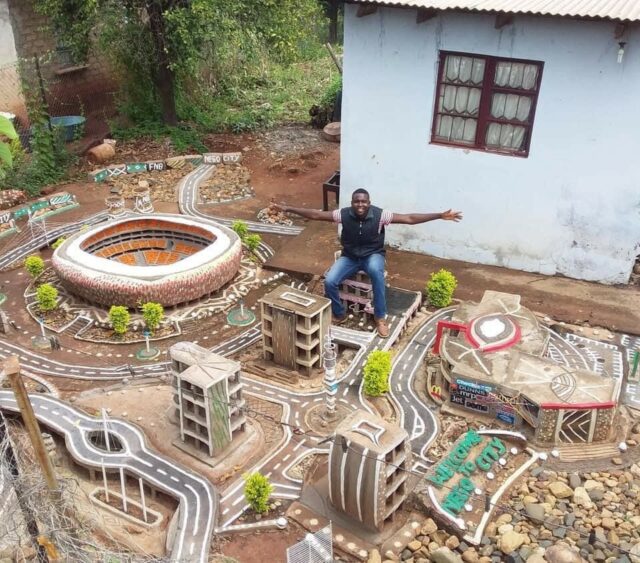 Creating outstanding art doesn't mean you need to have access to the most expensive supplies, as sometimes creativity can overcome the lack of funds.
Mulalo Nego Negondeni is a 26-year-old artist from Mukula Village in Limpopo Province, South Africa who made an amazing replica of Johannesburg in his backyard, keeping everything low budget. The project on which he'd been working for 12 years was named NegoCity, and Negondeni used only recycled materials to make this amazing tiny city.
His inspiration came in 2010 after seeing the FIFA World Cup closing ceremony in South Africa and being impressed by the FNB stadium's grandeur. His greatest wish was to see the stadium live, but it was too expensive for him to get a ticket for the closing ceremony. That was the moment in which he decided to remake the stadium using mud, in his parents' backyard, by only knowing its design from magazines and TV.
What started as a child's game, soon became something larger than ever expected and the tiny mud city grew over the years. The materials used for the building of the structures also improved over time and became more durable, as Negondeni started using cement, wires, plastics, and other fabrics.
Now his replica of Johannesburg stands tall in his backyard and it is a testimony of how creativity and ambition can lead to something truly unique.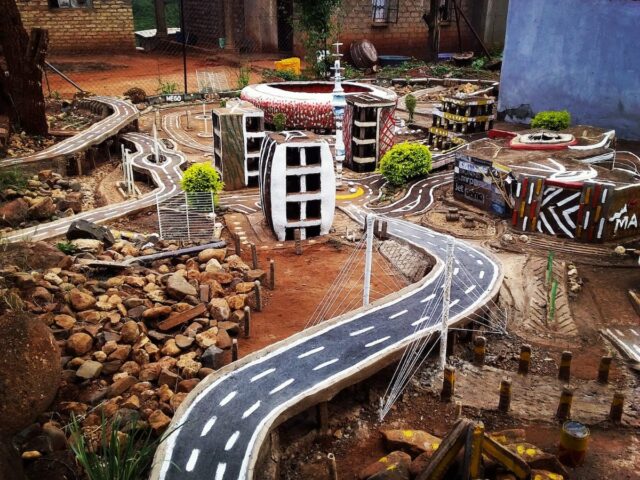 Mulalo Nego Negondeni: LinkedIn