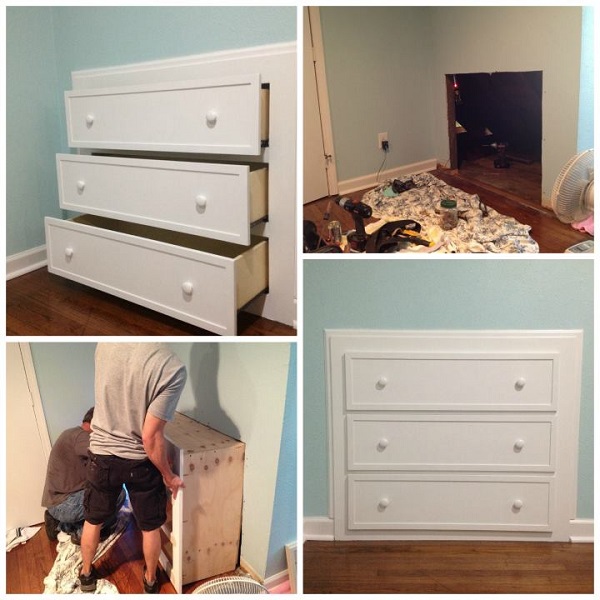 There are ideas and there are amazing ideas! One such latter thing is something we want to share with you on this webpage. You know when people complain about not having much space in their home for storage? And no creative piece of furniture seems to satisfy their need in a great way? Well, this built-in-dresser might change their mind! Mind you this DIY project is only suited for rooms which have thick and hollow walls, something more like slanted walls. This is the list of what materials are necessary:
• insulation;
• plywood flooring;
• drawer (bought or handmade);
• cedar planks;
• decorative planks;
• paint;
First, you will need to make a square shaped hole into the wall. Insulate the space if it isn't already and move on to placing plywood flooring into it. See all instructions in the link below..