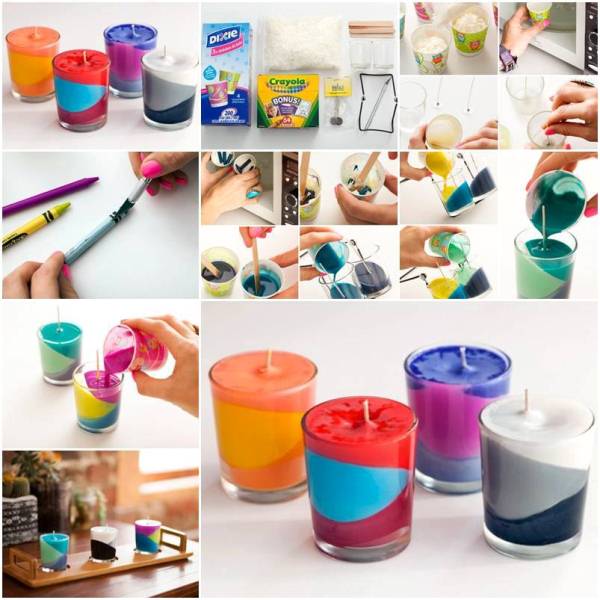 In this next DIY project we are going to show you how to make some colorful glass candles, which are extremely eye catching and cute. So here is what you will need for this project:
– Candles, candle sticks scrap or old white
– Wax color  <<here>>
– Candle Wicks <<here>>
– Paper Cups <<here>>
– Sticks <<here>>
– Glasses
– Gibson Holders <<here>>
First, place the candles in paper cups and place them in the microwave to melt. Meanwhile, prepare your glass and put wicks in the middle of the cup.
Then, choose the color that you like, then take the knife to cut out the wrapper and start cutting.
Afterwards, take the white candle wax color and put the chips in the microwave to melt, the candle has to tilt slowly, then pour the wax into the cup. Now, do the same with the other color. Remember to wait for the first layer to dry and only after that pour the next one.
Finally, just let them dry and it is ready. You will have a great decoration to place it in your room.