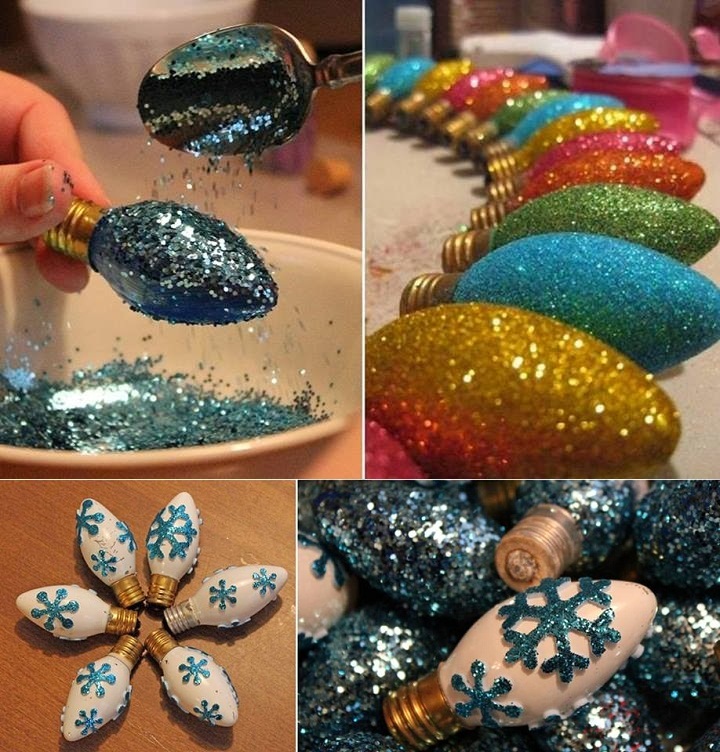 Making unique designs, especially for the holidays, is a real challenge that unfortunately most of us don't even try to participate in, in order to win it. Trees, ornaments, garlands, they all are highly used mediums for peoples' creativity, bringing the world a bunch of great examples of DIY craftsmanship. But you can mix new ideas with forgotten mediums. Like these Snowflake Glitter Christmas Light Bulbs. Find inspiration in the process of making this with only:
• some light bulbs;
• Mod Podge;
• paint brush;
• blue glitter;
• snowflake stickers;
• waxed paper;
Take only a part the bulbs and work with one at a time. Paint with Mod Podge and then stick some blue glitter all over; you can do this with a spoon, like in the images. Set your holiday bulb on some wax paper on the table, in order for it to dry nicely. Repeat the process for each remaining in your first bunch.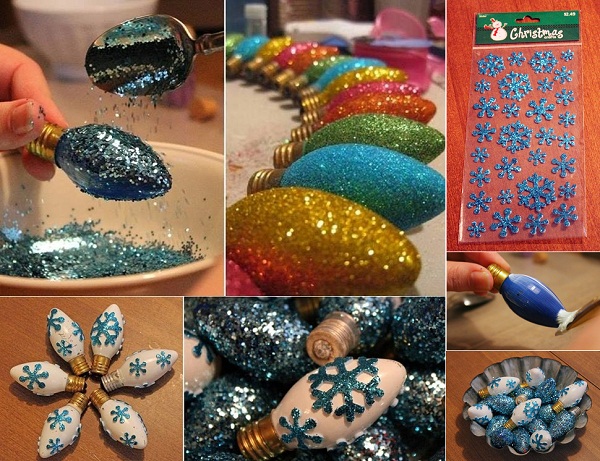 For more check the link below: