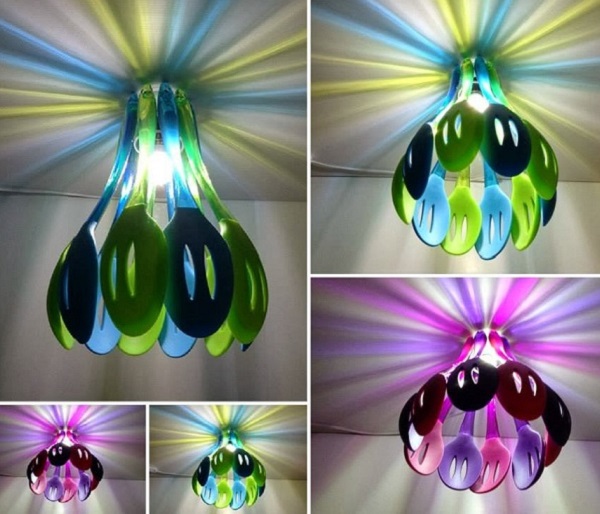 Have you ever thought about decorating your kitchen in a more unique style? As this is a space where you are spending some time each day, you should make it as cozy and nice as possible. So instead of giving your kitchen the classic look, try and spice it up a little bit, by creating decorations from unconventional items. Such as this next chandelier made out of kitchen utensils! To fashion it, you will need:
• 10 colorful heat resistant kitchen utensils;
• a light bulb;
• some wire;
Start by choosing the color of the utensils. They should be colorful but also a matching color, so if you decide to use green ones, add some blue ones too, as they will nicely complete the whole look. Then fix the utensils on the existing lighting system. Do this by using wire to hang each utensil as shown in the picture. Insert the light bulb in the middle and that is all. You are now the proud owner of a unique kitchen chandelier that will create a nice and colorful atmosphere in your kitchen.