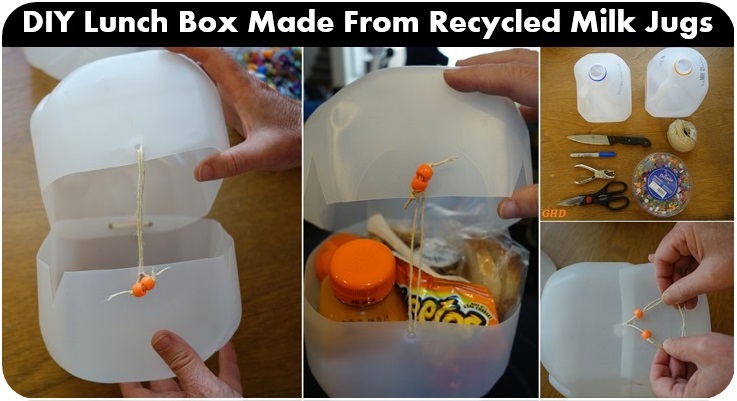 Ever wondered what to do with a milk jug after you've finished drinking all the contents? If your first answer is recycling you might think again! We have here a clever way to keep your money from being wasted on lunch boxes every other week (they are so easy to lose – so the kids tell us), plastic ending up in dumps and on the shelves of the supermarket again, or – the worst case – the environment being polluted with another piece of plastic tangled up in its forests or waters. We present you a cool DIY lunch box from a couple of plastic milk jugs! For this crafty little handmade project you will need:
• a couple of plastic milk jugs;
• a pair of scissors;
• some string;
• a hole puncher;
• a few plastic beads;
• a knife;
• a felt pen;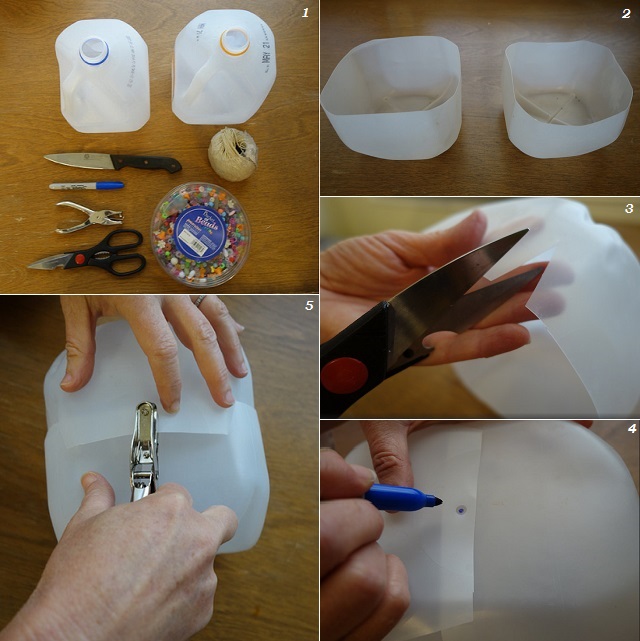 Start with cutting the bottom parts of the jugs. These will act like the two pieces of the lunch box. Then, punch a couple of holes in one side of each half. Tie them together with a piece of rope. Now, take the string through the hole you make in the opposite side of each piece of jug. Secure one end of the string with plastic beads so every time you place a sandwich or other snack in it, you can tie it shut easy and fast. The DIY process isn't complex and you could even decorate each box with a neat drawing, or even let your kid customize it.