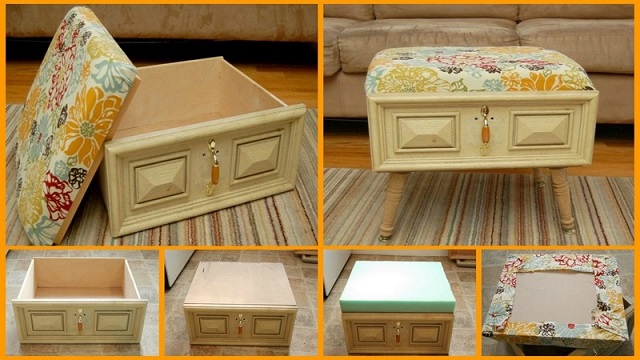 This next tutorial is truly stunning. Having an old piece of furniture in your offers so many new possibilities, as you can always turn it into a new and cool piece. If you happen to have an old drawer that seems to be of no use anymore, you can give it a make-over and create a beautiful ottoman with a storage unit. Having an extra storage unit is pretty useful, but with this DIY project you can have a cute two-in-one piece. You will find the list of supplies and the instructions on how to make the ottoman drawer in the following link. Make sure you choose a nice and soft fabric for your ottoman and keep in mind the pattern of it, so it will blend in nicely with the rest of your pieces or decorations.
1.DIY Old Drawer Ottoman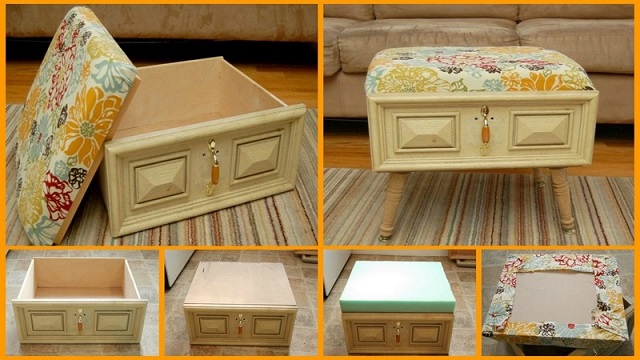 more details here…
2. How to upcycle an old night stand in a brand new play kitchen? It is more easy than it seems!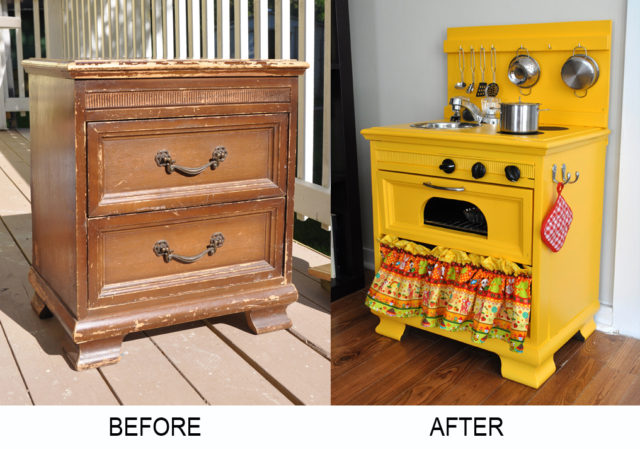 more details here…