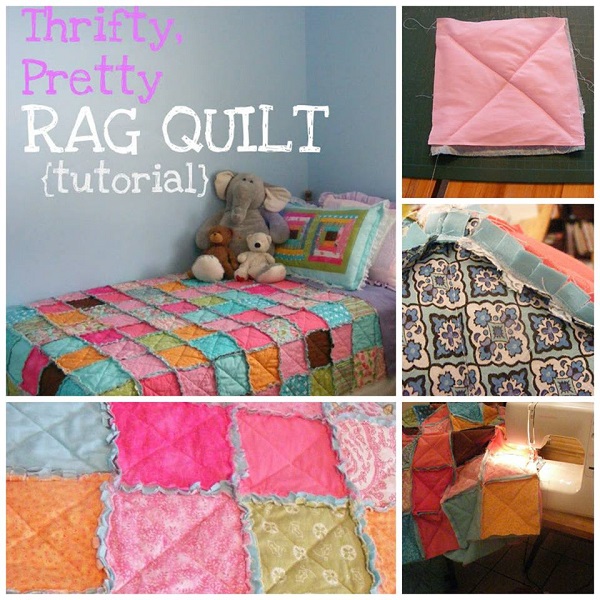 Do you have a lot of leftover material from previous DIY projects? Don't throw it away, as there are infinite possibilities of what you can create out of them. For instance you can make a rag quilt for your bed. The fun part is that you can make any kind of combination you want and make the rug look as colorful as possible. This is also a great gift idea for children and youngsters as it will surely look great in their room. So to make the quilt, you will need:
• pieces of material (any color and pattern you want or already have at home);
• quilt batting;
• rotary cutter;
• scissors;
• sewing machine;
Start cutting the pieces of material into 7 inch squares. See all steps in the link below..
ImperfectHomemaking – Easy, Thrifty, Pretty Rag Quilt Tutorial