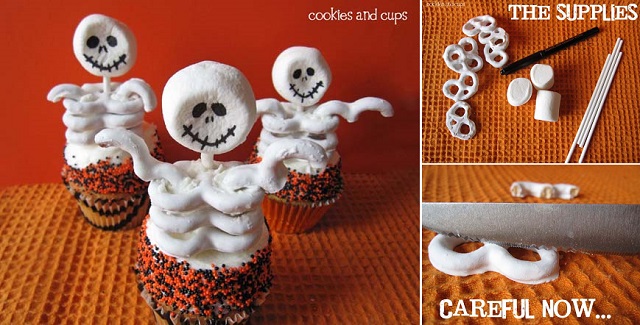 The search is over! We just found one of the cutest creepy Halloween recipe ever and it involves cupcakes. Can you imagine something better as eating delicious cupcake on Halloween that have a creepy skeleton on top? You should definitely prepare this for your Halloween party as it will be highly appreciated. To make the recipe you will need: cupcakes, pretzels covered in white chocolate, marshmallows, lollipop sticks, food marker. After your cupcakes are ready, you can start assembling the skeleton on top of them. Cut the lollipop sticks and press the marshmallows fit your finger then put them on the sticks. Read all details in the link below ..Creepy and sweet at the same time and simply perfect for Halloween's Eve.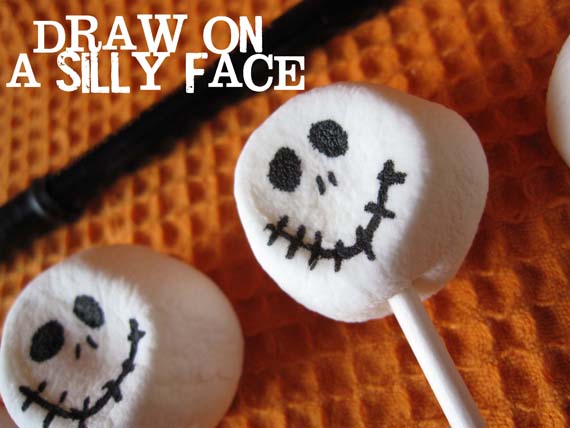 Skeleton Cupcakes Tutorial by Cookies and Cups
RECOMMENDED FOR YOU….