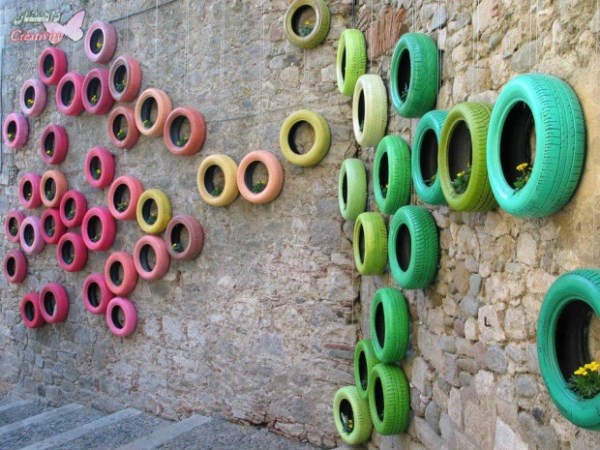 Do you happen to have a bunch of tires lying around? And you say you don't have any use for them anymore? Repurposing is an essential component to the DIY person, so if you landed on this webpage, you are keen on recycling old tires in order to improve your garden design. First of all, the rubber from a tire is a material which is durable and getting rid of it will only hurt the environment. Oh yeah, you didn't know? They burn unused tires, making room for toxic fumes to be released into the air. So, do the wise thing and use old tires to decorate the exterior wall of your home. Turn them into a hanging planter or stockpile/overlap a couple of tiers to make a colorful planter. If you are more like an art person cut and expand one side of the tire, paint some flowers or another design and use this as an out of the ordinary planter.
Use tires to create non-slip stairs.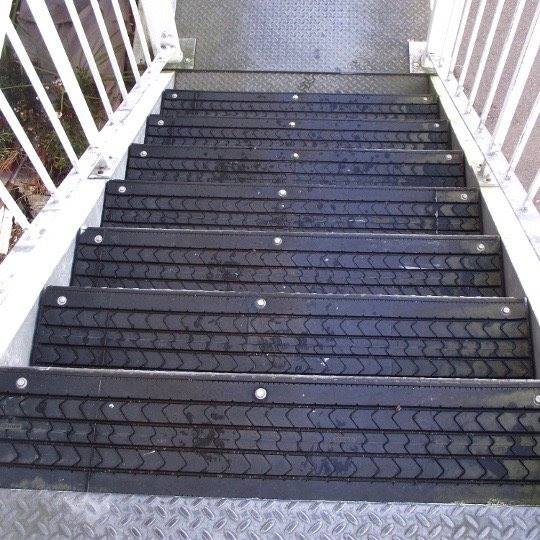 source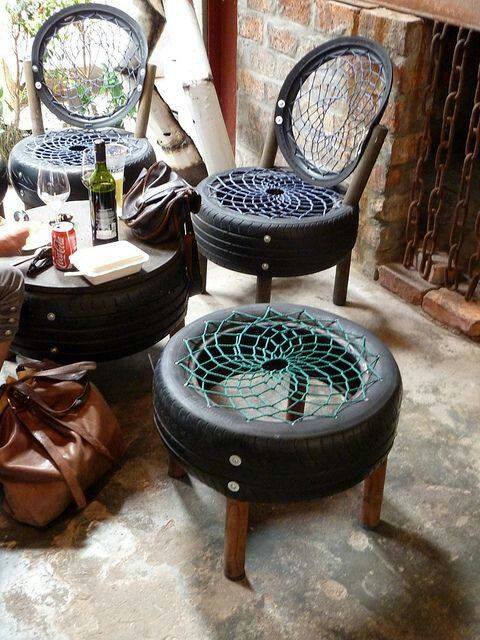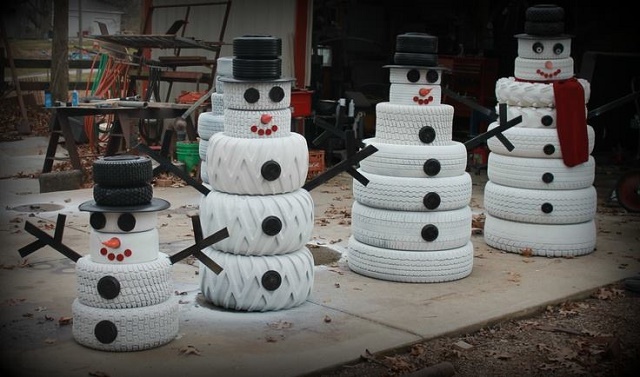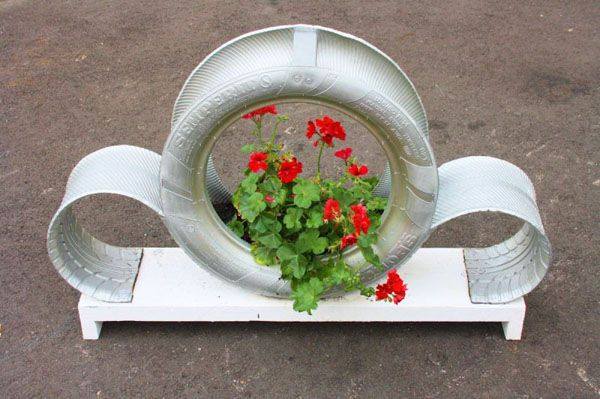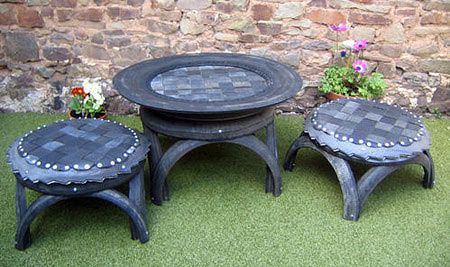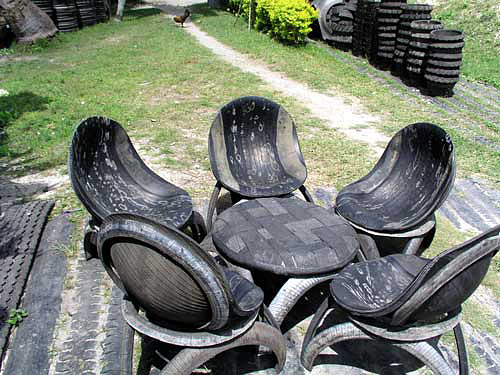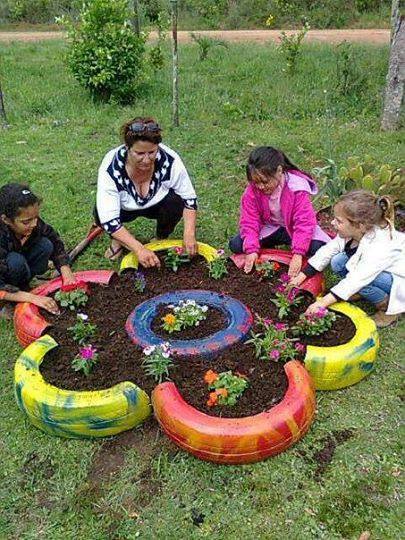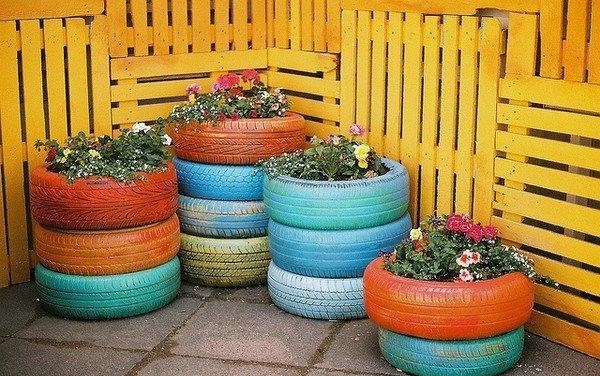 You can extend the technique of cutting and expanding to fashion an impressive and beautiful bird out of tires or – if you are up to the challenge – make an entire tree! The nicest thing about using tires to refresh your garden is that you could use it not only for decoration but also for making toys. For example, cut one in half and attach a board on the cut, give the whole thing a nice paintjob and voila! Fashion swing sets, simple ones or intricate animal shapes, whatever you choose to do, let your imagination run wild. Find inspiration in the photos provided here and good luck!