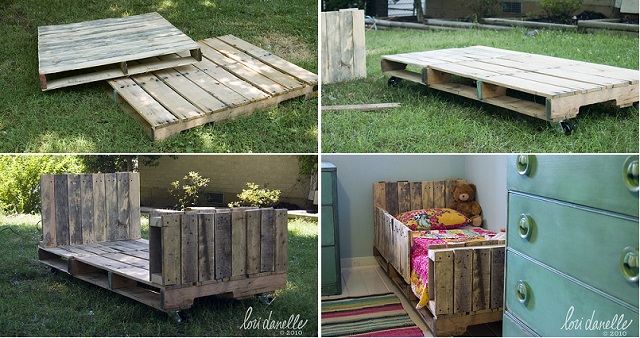 Having a baby means joy and lots of happy moments, but you also need to think about financial matters. As toddlers need lots of things, you should prepare yourself for big investments once your baby is born. One of the most important things you need to think about are baby cribs and beds. These can be a bit expensive and usually your baby will outgrow them fast, so you should think about cheaper solutions. One of them is to make the bed yourself, by building it in your own home. Luckily pallets were invented and they make our lives and creative projects, much easier and more beautiful. So to make a bed for your toddler, use pallets as you will only need 4-5 of them and some tools. Measure the pallets, cut them to size and assemble the pieces in order to get a simple, but nice bed. Just place a comfy mattress on bed, some colorful pillows or bed linen and your baby's bed is done. For detailed information about how to build the bed, look at the instructions below.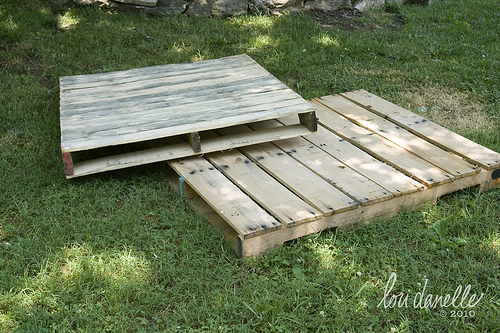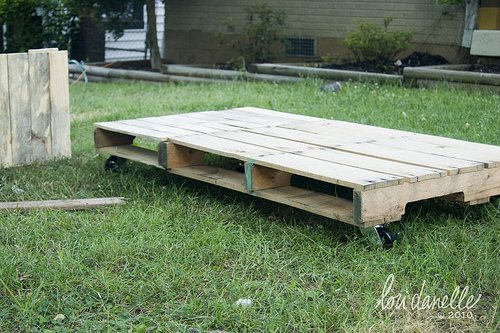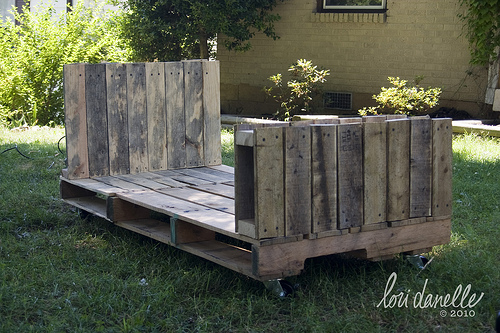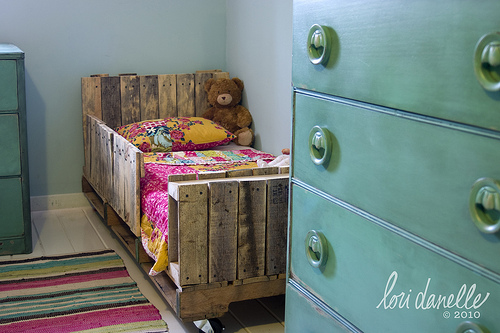 Toddler Pallet Bed – Instructions by Lori Danelle
RECOMMENDED FOR YOU….