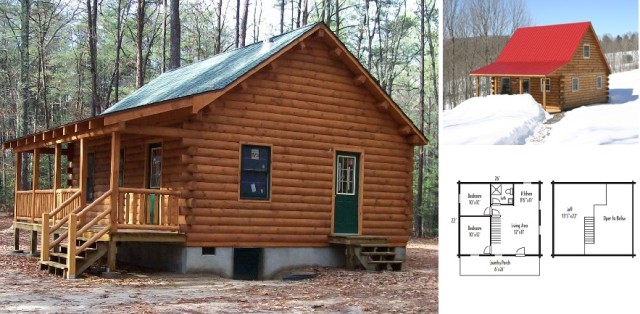 A log cabin doesn't necessarily have to be a big investment, as you can always choose to buy a log cabin kit for at a great price. Just like this next small, but very beautiful Coventry log cabin kit that can be purchased for $47,600. The Juniper, as it is called is a log house suitable for a small family and its interior features a nice and airy open space with a kitchen, dining room and living room combo. The upstairs loft has two small bedrooms and one bathroom, more than enough for a small family. The log home has a nice front porch too, suitable for relaxing or enjoying a meal in the sun.
Pre-cut Log Package … $35,200
Shell … $46,200
6×8 Complete Package … $47,600
8×8 Complete Package … $51,450
The home is completed by a 6'x26' covered porch for outdoor enjoyment.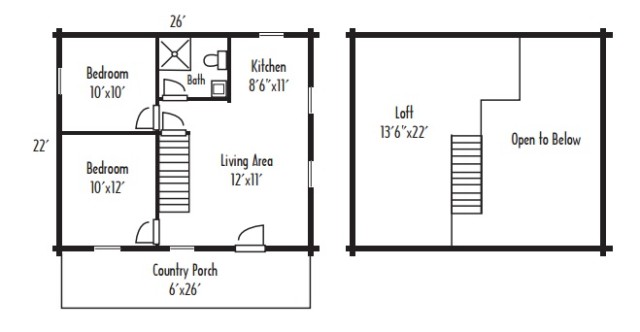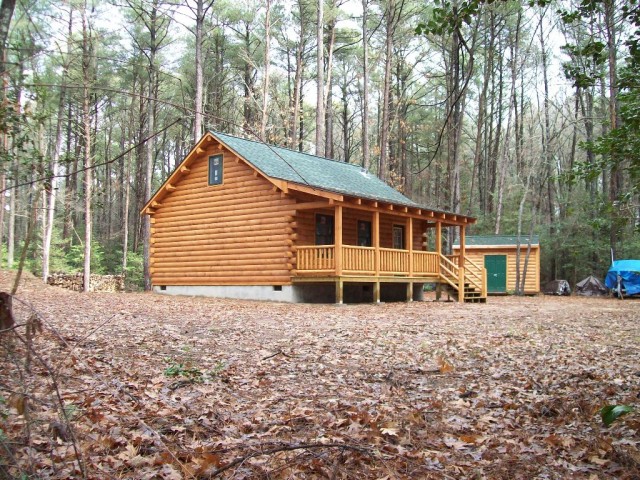 more details here…