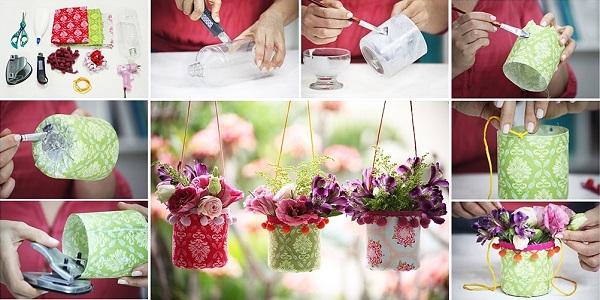 Making your garden look great only takes a little bit of creativity. If you don't want to spend a lot of money on this, opt for the DIY version of things. Luckily for you, in this tutorial, we will teach you how to make some pretty DIY hanging plastic vases out of ordinary bottles. This way, your garden design will improve, as well as your DIY skills. Here is what you will need for the project to be completed:
• a few plastic bottles;
• a cutter;
• a pair of scissors;
• a glue gun;
• fabric glue and brush;
• some colorful fabric;
• a hole puncher;
• a cord;
• some decorative ribbon;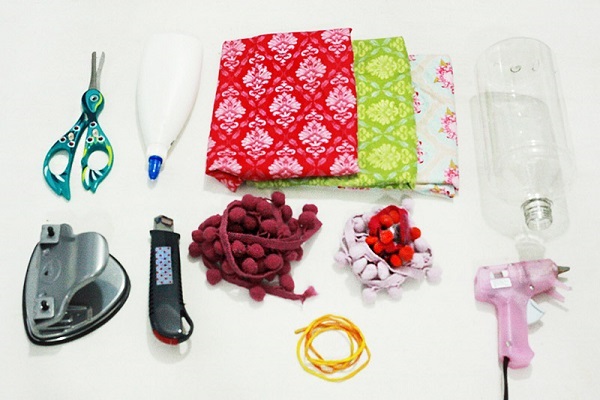 Take the cutter and punch an opening into the PET bottles. Use the scissors to half them completely. Brush the sides with glue and apply the fabric onto it. Shorten the piece of cloth if it's too long for your bottle, but not too much because you want to cover the bottom as well. Apply more glue to make it stay closed shut at the cutting points and also at the bottom. Punch a couple of holes and put the cord through them. Use the glue gun to attach some decorative ribbon to the top side, all around the vase. Fashion the ribbon beforehand to make it look as pretty as possible. Put your flowers in and hang them in your garden. Wonderful!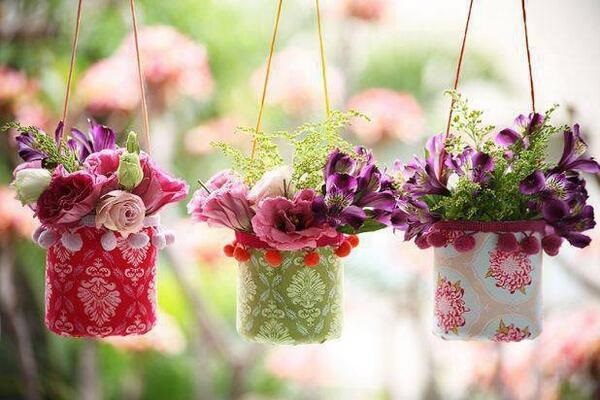 source: solidarium.net
More amazing ideas…