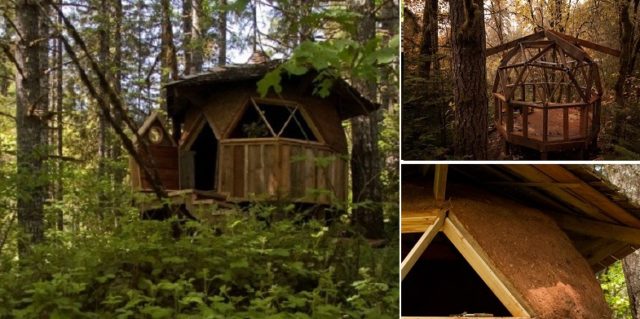 With modern society separating Man and Nature more and more, the quick getaways from the stressful urban life is growing in popularity. If you're interested in this topic, then you'll think you've seen it all. But forget about the mobile homes or little cabins, it's time you meet the impressive earthy tiny dome home. After 2 months of work, Jeffrey the Natural Builder has managed to successfully raise a geodesic dome form that is his tiny home away from home. With something simple like reclaimed timber and a mix of clay, fiber, and fine aggregate (which forms the earthen plaster), he put together a structure that offers you just enough space to have a quiet and relaxing weekend.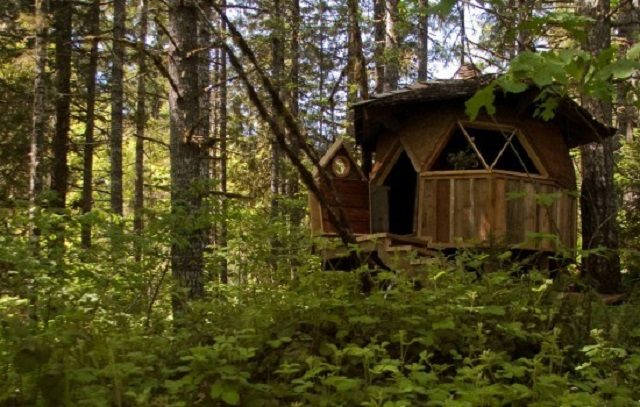 A desk, a wood stove, a bed platform and some amount of storage are available inside. The design isn't plain or boring, but exciting and creative as the porthole demonstrates. Another proof of that is the round half-table which is completed by a unique sharp angled 3-part window that brings much of the feeling of the surrounding forest inside. The roof was completed using tar paper, reclaimed cedar shakes & shingles, and throughout the home you can find local sheep wool as well as recycled rigid foam insulation. Find out more about how this earthy tiny dome home was built in the middle of the woods, from the framing up to the lime plaster exterior wrapped in green vine maple.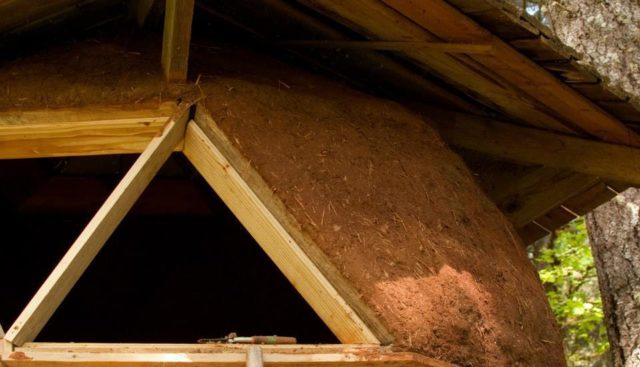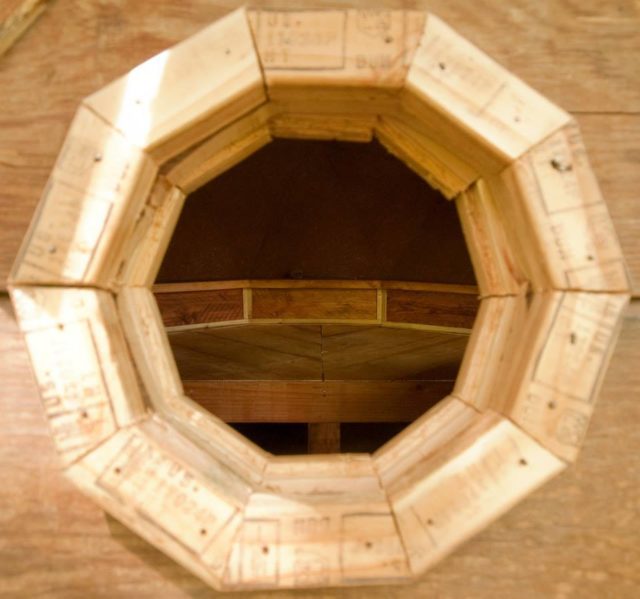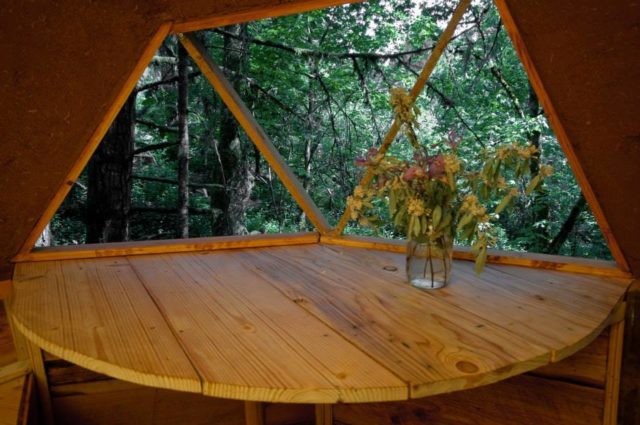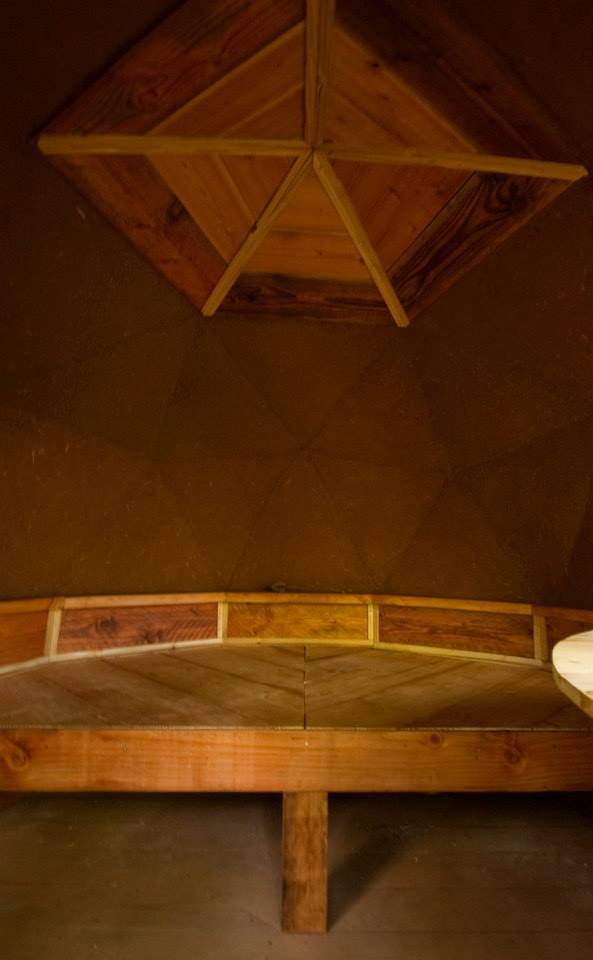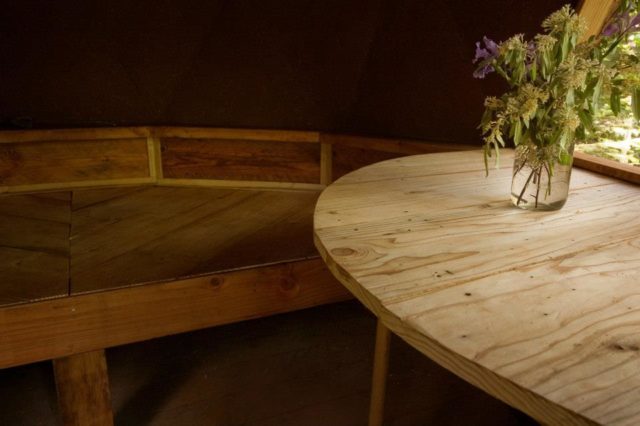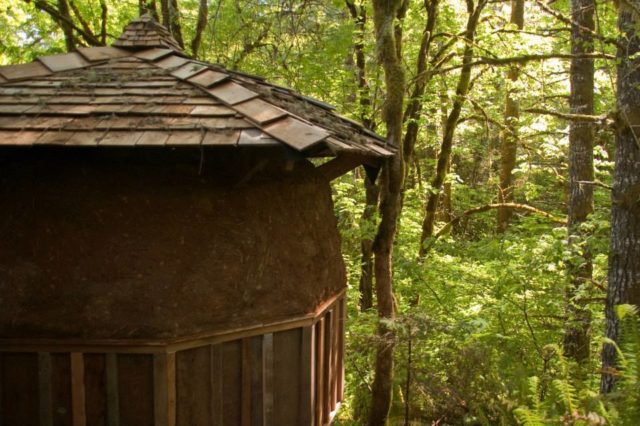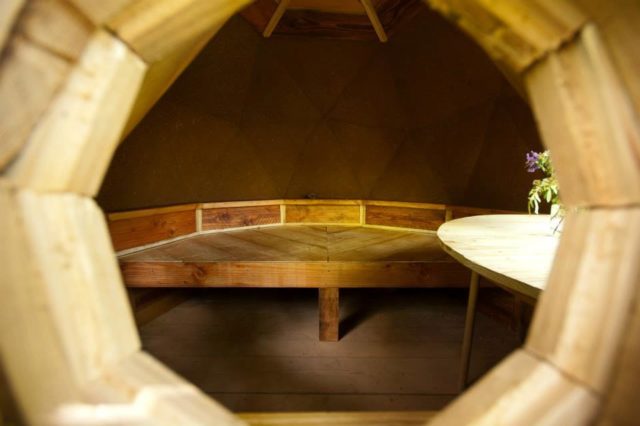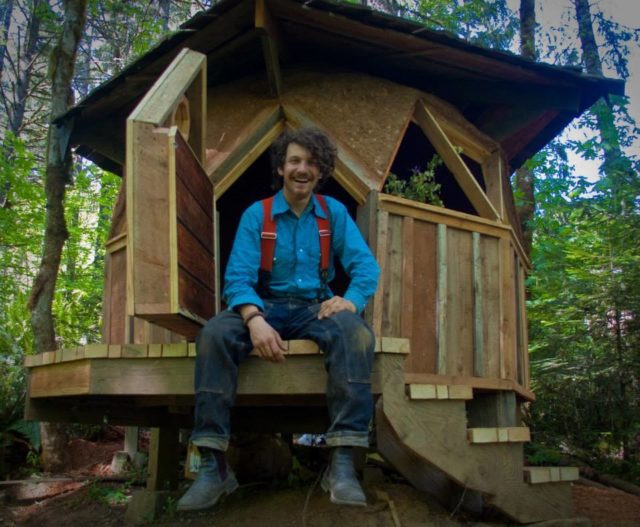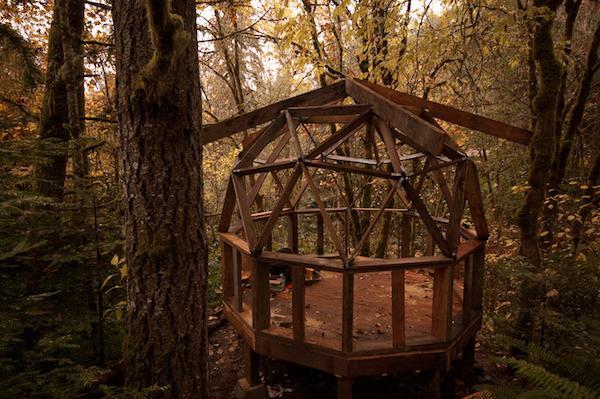 Can you imagine living in an earthy tiny dome home in the woods like this one?
For more information on this project visit Jeffrey the Natural Builder's website.