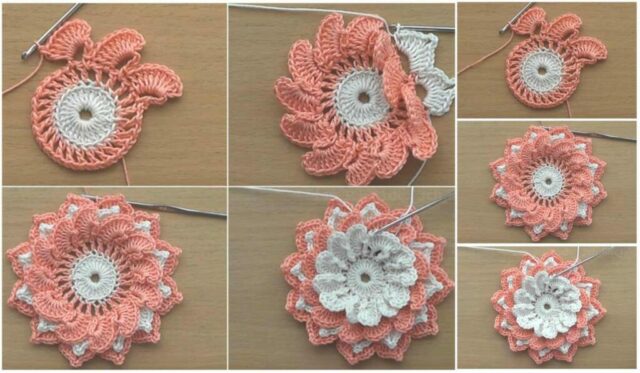 If you love crocheting but have run out of pattern ideas, then this video will be perfect. You will learn how to crochet a beautiful flower which can be then applied to a piece of clothing or an accessory.
Crocheting flowers is not the easiest one when it comes to crochet patterns, but with a little practice and a good step-by-step tutorial, you can quickly master this art.
Once you'll get a hang of it and feel more adventurous, you can even crochet more flowers and sew them together to make a scarf or hat. To finish the design, you can add an extra twist, such as a pearl in the middle of the flower.
So just choose the colors and good quality yarn, and do not worry if you don't get it right on the first try.
As practice makes perfect and the video tutorial is here to stay, you can always rewatch it and try again when you're in the right state of mind.
Do not forget to share the result with your friends and social media followers and make an entire collection of crocheted flowers to showcase.