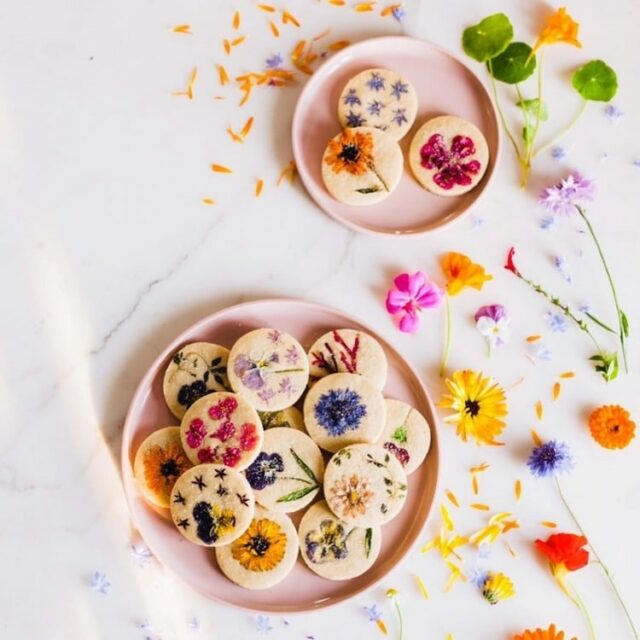 Shortbread cookies are delicious, but shortbread cookies with flower décor are extraordinary. Loria Stern, a baker from Montecito makes the most beautiful shortbread cookies which she decorates with handpicked edible flowers.
Some of the flowers and herbs are grown in her garden and others require a trip to the farmer's market where she selects them piece by piece. The idea first came to life when Stern was asked to bake desserts for a friend's party that had a "Flower Power" theme as a homage to Georgia O'Keeffe.
The edible flowers were a huge success then, so she decided to plant some in her garden and use them for her creations. Her most appreciated desserts are the green matcha cookies and lemon and turmeric biscuits, each decorated uniquely and colored naturally.
You can order Stern's desserts from her online shop and marvel at her elegantly pressed flower cookie décor.