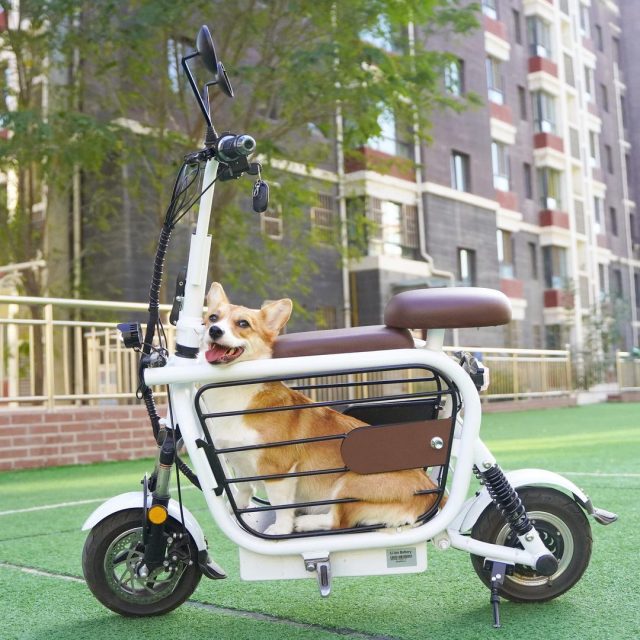 Your pets are just like your babies, and you want to take care of them and keep them as close to you as possible. This MoPet is a great invention, as it will let you easily transport your pet anywhere with you. It was specially designed for your dog, but you can take your cat on a ride as well if it is used to going out.
The MoPet was built like an electric bicycle, but it has a storage space that will safely hold your dog and keep him from jumping out while on a ride. The innovative E-bike was designed in Japan, and it can help your trips to the dog park be quicker. By using the MoPet you can make trips with your pet safer, as you won't have to place them in a basket in front of the bike.
By adding the pet compartment to the center of the bike, the creators of MoPet made sure that both the rider has plenty of stability and the pet is kept safe during the trip. The carrier space has a size of 17.7 inches in length, 13 inches in height, and 8.26 inches in width, which makes it perfect for small dogs and/or cats. The maximum speed the MoPed can reach is 18.6 mph ensures your pet stays calm while traveling. And the best part is that the scooter comes in different colors and is also foldable, so you can put it in the trunk of your car when going away for holidays.
The MoPed also comes with a rechargeable lithium-ion battery that has an autonomy of 37 miles and can be ordered from the Makuake website, the Japanese equivalent of Kickstarter for $1,150.
Find it here…