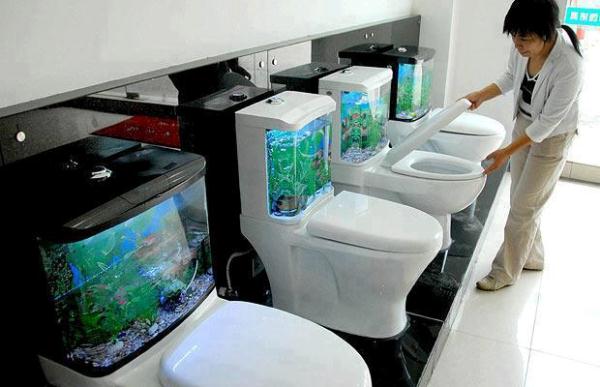 An original place for an aquarium is certainly in the toilet tank. But what happens to the fish? I do not want to think about how they go in drain …sad for them..Of course .. it was a joke, don't worry, the fish don't get flushed down the drain.
The aquarium toilet has three separate tanks – one for water flowing in, one for water flowing out, and a third for fish and underwater plants, keeping them isolated from any plumbing function. Another green point is that the LED device that lights the fish tank can also be used instead of bathroom lighting, cutting electricity bills.
What do you think about this product? Would you like to have in your bathroom a toilet tank like this?