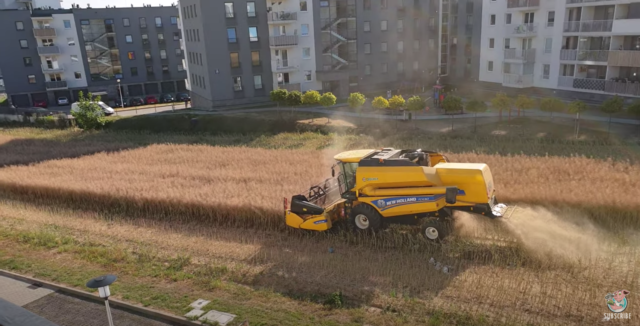 Big companies taking over people's land to build apartments is a commonly met practice which has been going on for a long time in different places of the world. It also happened in Poland where a farmer's land was slowly surrounded by a newly built residential complex until a small piece of land remained the only island still standing.
In the city of Lubin, this agricultural land resides between apartment buildings, and locals have captured pictures of how the owner, a farmer, has been harvesting his crops every season.
The farmer refused to sell his property to the developers, and now he takes care of his parcel whenever he has the time. The residents say they don't mind having him around, as he creates a rural feeling in the middle of the urban jungle. It can be actually nice to see a land full of crops when you look out the window, instead of concrete buildings, shop signs, and supermarkets.
Also, it is a comforting thought to know that your children grow up in such an area, rather than on some busy and polluted street filled with cars.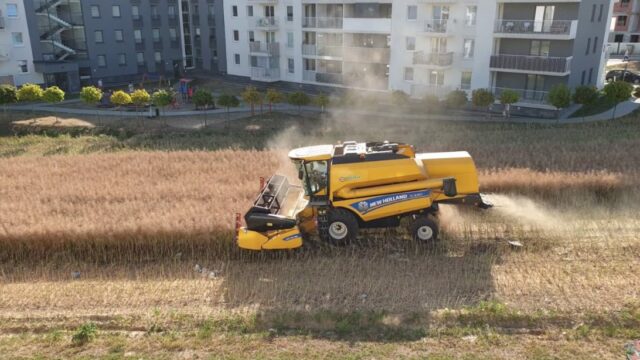 "Some would give anything for such views. For my daughter, (there's) only concrete and supermarkets," the farmer in the region, Michael Myslowski, said, according to Outsider. "Nice of you not to complain about dust or noise. Respect for you, let there be more like you. I greet you as a farmer's son."