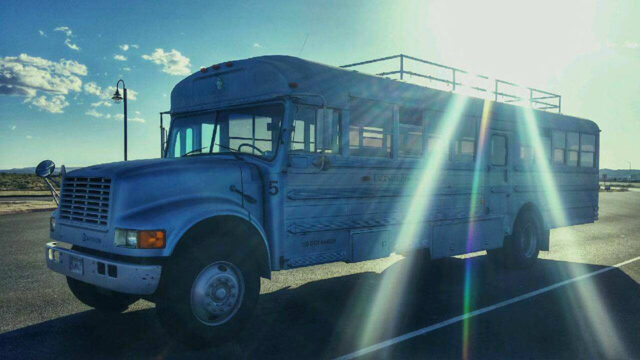 Having a house on wheels offers so much mobility and freedom, as you don't have to choose one single place to call your home. Patrick Schmidt is a son who decided to change his lifestyle and transform a school bus into a house, and his dad was there to offer his support.
He bought the 1990 school bus for $4,500 and then spent another $9,000 to convert it into a home.
His father was there to help him along the way with the interior of the bus, and they started by removing all the seats and insulating the inside space.
When finished, the bus turned into a cozy home with a living room, kitchen, bedroom, and bathroom, and the two even installed solar panels on its top, to keep it off the grid.
This ingenious home on wheels is everything a young adventurer could wish for, and Patrick plans is to stay in Florida for a while and then move to Vegas and Seattle.
With the help of temporary work options, he will be able to sustain this type of lifestyle that he wanted for so long and travel all over the country.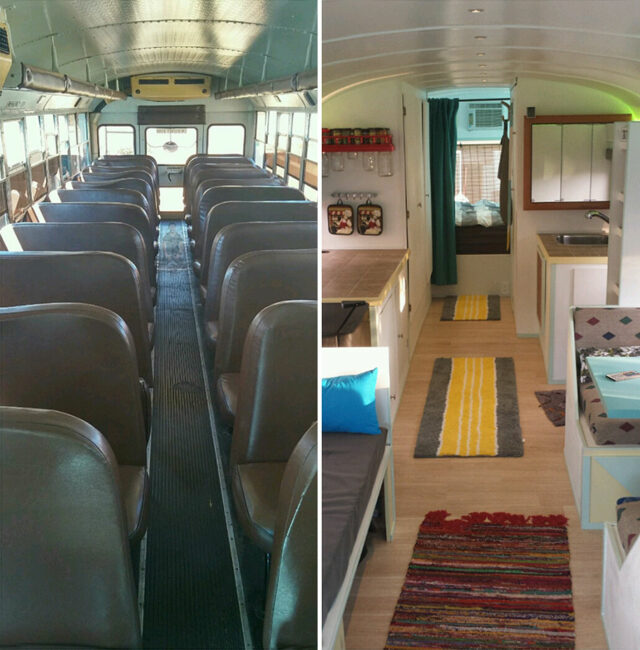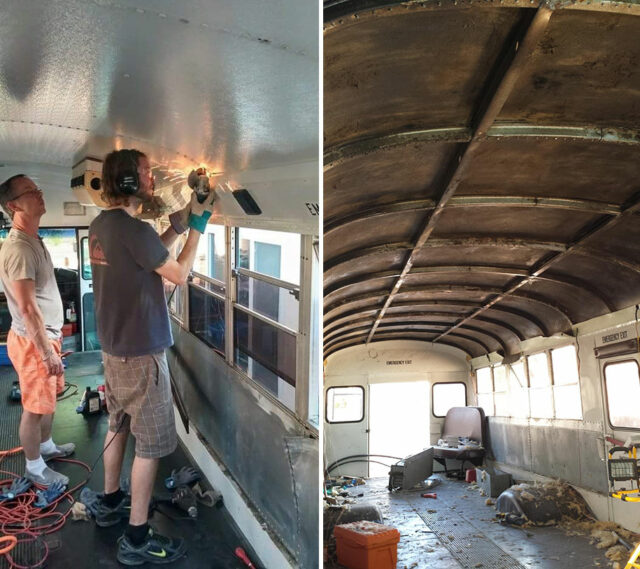 All rivets removed, and old insulation cleaned up and out. Ready for Styrofoam insulation and one wooden panel at a time.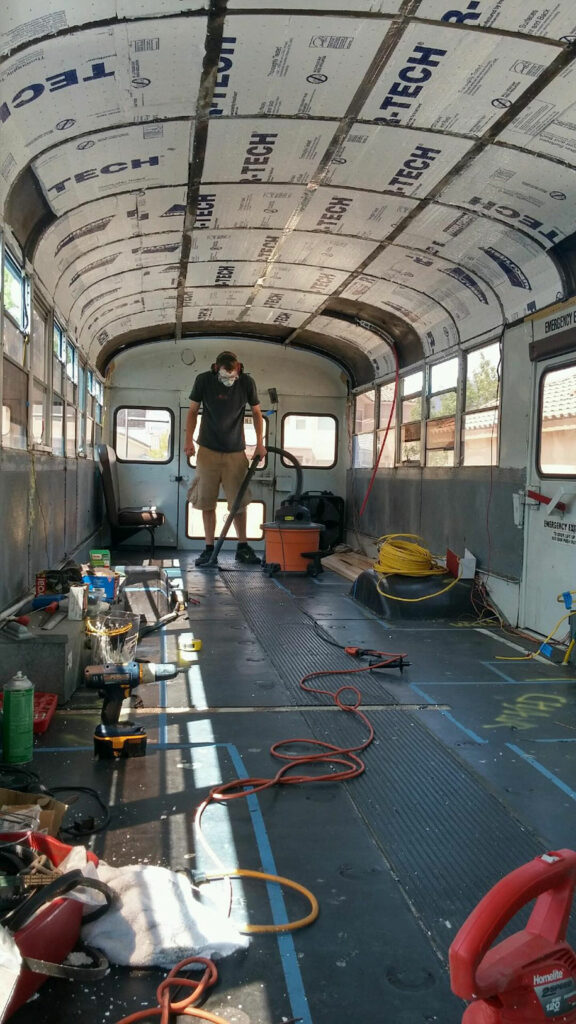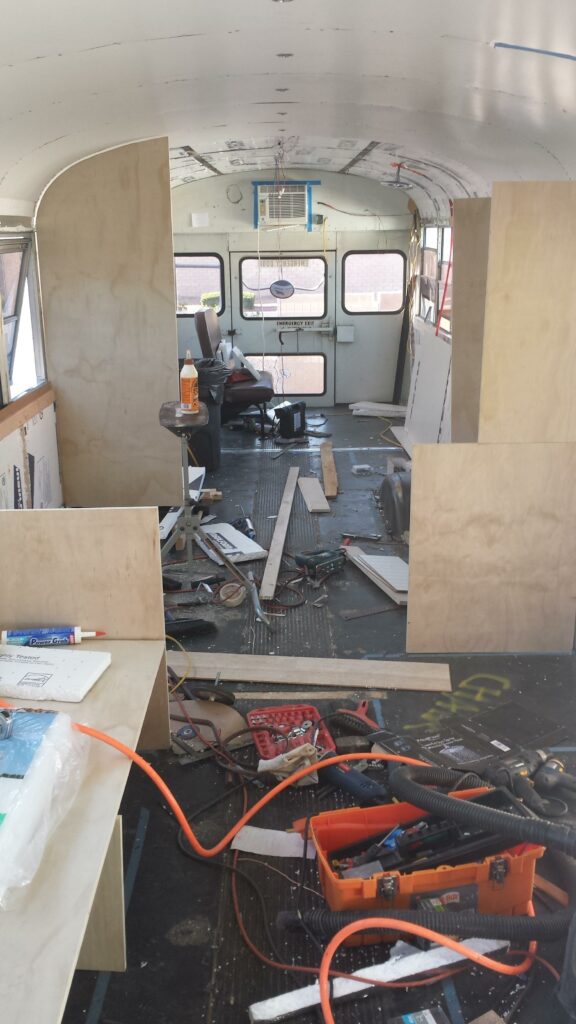 Demolition was fun. Now comes the fun part. Putting up walls and building furniture. Everything in the bus is custom made.