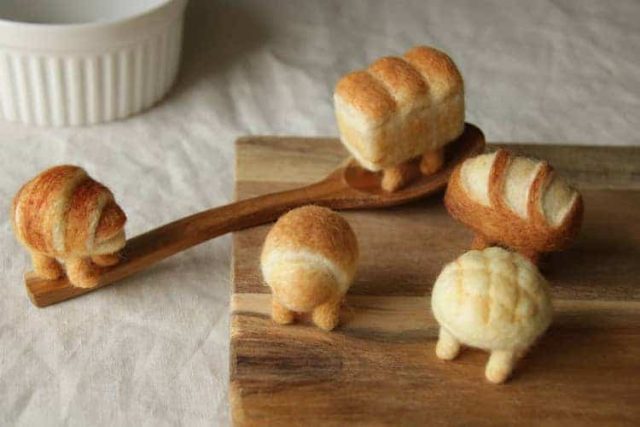 Textile artists who specialize in creating miniature life-like sculptures deserve all the attention. They are working with a very volatile medium and create stunning tiny works of art which require a lot of skill and care.
Atelier Hatena is a Hiroshima-based artist who uses mainly wool to create micro-universes with woodlands, birds, animals, and everyday objects. Atelier Hatena's latest work features a series inspired by bread with a colorful palette of baguette, croissant, and bread sculptures.
Each of these tiny loaves has been humanized, by the addition of four legs and the artist almost made the sculptures come to life. The little bread creatures have a very playful air and by photographing them in different sceneries, Atelier Hatena created a magical universe for them.
The works are also for sale and can be purchased via Minne, but you can also follow the studio on Instagram and let it amaze you with their creativity.