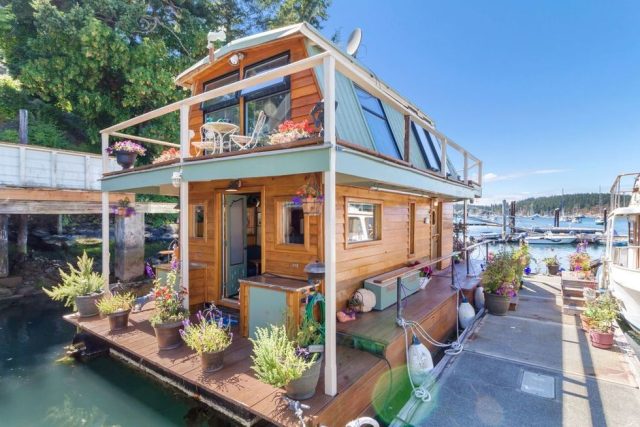 A floating house on the water where you can also feel safe? Sounds like the perfect and most relaxing home. So, if you would like to have your tiny island, without spending a fortune, you can invest in a floating house just like this one.
This house is docked in Friday Harbor, Washington, on San Juan Island and has 600-square-foot. The floating house comes equipped with a solarium and a library and its rustic interior features classy details. The kitchen and bathroom are fully equipped, and the dock has plenty of spaces for chilling or sunbathing.
But the main piece is the upstairs library, which is also the master bedroom and lets in plenty of sunlight thanks to the large windows. The master bedroom is large enough to have even a small desk to be used as a work area, so you can simply switch from your home office to a boat office.