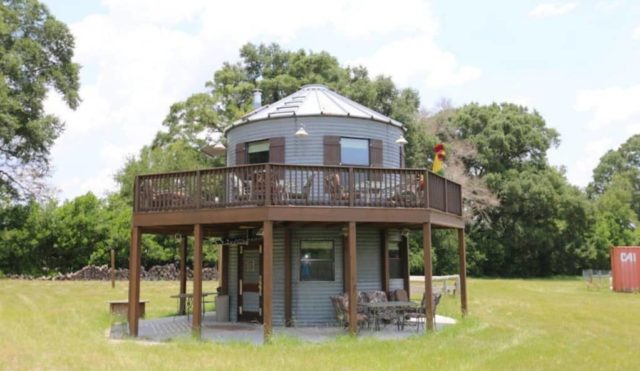 Turning unconventional spaces into homes is an ongoing trend that does not seem to be coming to an end soon.
This is a custom cottage built into a Silo like you would see in an antique magazine, feels like it's a rancher built it 100 years ago, yet we just finished in 2016. This cottage is ready to live in while you build your perfect home or live in full time.
Full Kitchen on the first floor with reclaimed pallet wood cabinetry and an incredible looking, farm style, four-inch thick cement countertops.  Interested in this tiny house? Check the link below to get more details, discuss pricing, or learn more.
This home is listed HERE…
More: