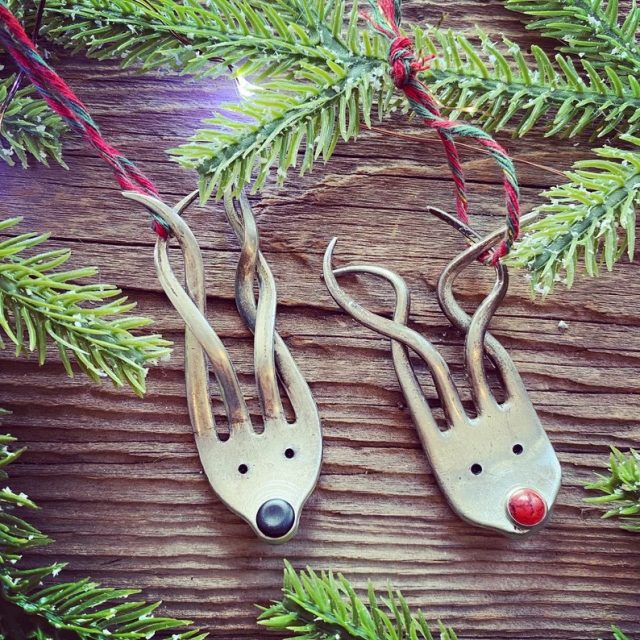 This ornament is made from a vintage fork and hand stamped with cute little eyes made from dots, commas or dashes. Then I add the cutest little noses – red stone for Rudolph and black for all of the other reindeers.
These are available HERE…
Each ornament is finished off with a Christmassy string for hanging.