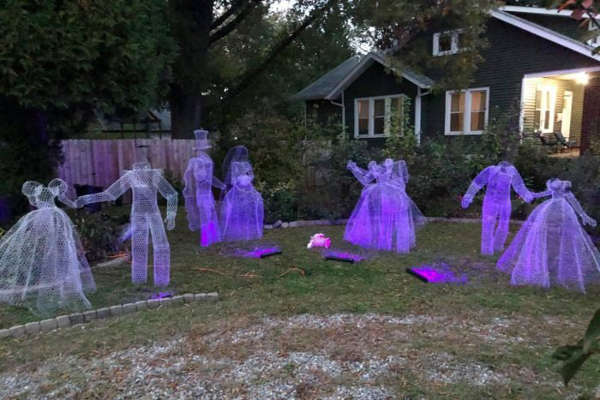 Halloween is just around the corner, and even though the pandemics might prevent people from trick or treating this year, it does not mean that decorating your house needs to be postponed too. If you want to scare your neighbors or simply bring a bit of the Halloween spirit in your yard, you can make these amazing ghost shapes out of chicken wire.
These life-sized ghost sculptures look so real and spooky, that everyone will think you have actual ghosts sitting on your front porch. They are also very easy to make, as you will only need a roll of chicken wire from a hardware store and a mannequin that you will use as a base for your shape.
But you do not have to limit yourself to human-shaped ghosts, as you can also recreate your favorite spooky characters, such as Jack Skellington or Beetlejuice.
And once the ghost-like sculpture is ready, don't forget to find the right place for it outdoors and put a colored light inside it to make it even more festive.
Such a cool idea and one that you can try out together with your friends and family if you feel like having a crafty afternoon.