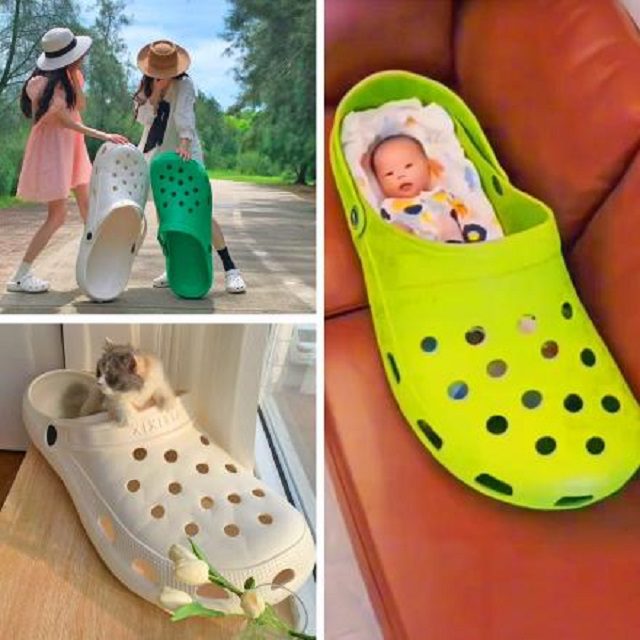 The giant Crocs shoe, available for purchase on Ali Express, offers a playful and unique twist to conventional cat beds or baby bassinets. With dimensions measuring approximately 39 by 16 by 13 inches (100 x 41 x 33cm) and weighing around 4.85 pounds (2.2kg), this oversized Crocs shoe provides a cozy and comfortable resting place for feline friends or little ones. Its larger-than-life design adds a touch of whimsy to any space, making it an eye-catching and conversation-starting piece.
The giant Crocs shoe is not only visually appealing but also practical. Its spacious interior creates a secure and relaxing environment for cats to curl up and nap or for babies to enjoy a soothing sleep. The lightweight construction of the shoe allows for easy portability, making it convenient to move around the house or even take on outdoor adventures.
Whether you're a cat lover looking for a unique bed for your furry companion or a parent seeking a charming bassinet for your little one, the giant Crocs shoe brings comfort and extra fun to accommodate your needs.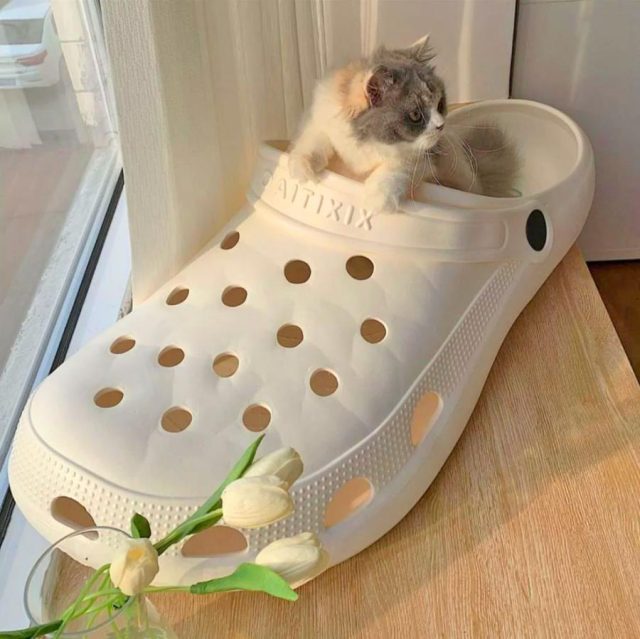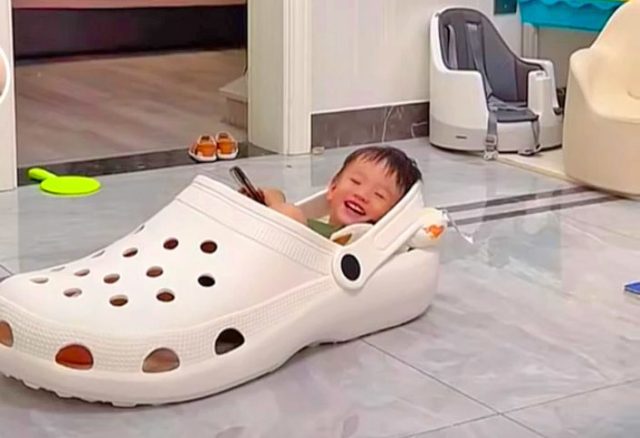 More ideas: