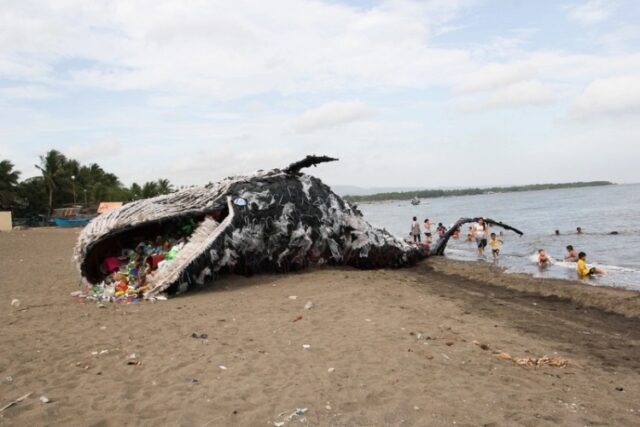 Raising awareness about pollution has always been a key point on Greenpeace's agenda.
With microplastic and ocean waste becoming a great concern of our modern times, Greenpeace Philippines decided to make a statement by using art as their medium. They have built a huge whale installation, featuring a 50-foot-long blue whale and placed it on the shores of Manila.
The entire installation was created using ocean plastic and they even filled the insides of the whale with plastic waste to emphasize the importance of the issues. Greenpeace Philippines wanted to capture the attention of ASEAN (Association of Southeast Asian Nations) to push for harder measures against ocean pollution and ending the mass poisoning of our planet.
Since the Philippines are the 3rd largest polluters when it comes to plastic waste, the installation of the beached whale needed to be placed there for impact. Greenpeace's shocking idea went viral quickly and inspired others to conduct similar initiatives in other parts of the world, hopefully reminding governments that there is a need for more severe actions and radical environmental policies.
More ideas: