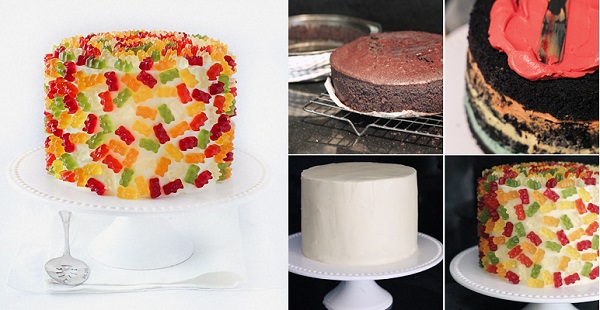 Who says they're not into sweets, than they definitely didn't try this next recipe for a impressive cake. The Gummy Bear Layer Cake is one of those desserts that will leave you wanting more and more, even if you just had a piece of it. In order to bake this awesome cake, you will need these ingredients:
• four large eggs;
• four large egg-whites;
• three cups of all-purpose flour;
• three sticks of butter;
• a pinch of salt;
• two and a half cups of sugar;
• two teaspoons of baking soda;
• a tablespoon of baking powder;
• a cup and a half of cocoa powder;
• a cup and a half of buttermilk;
Start by preheating your oven to 350 degrees Fahrenheit and preparing a few 20-cm regular round cake tins or a couple tall ones. Check all details in the link below..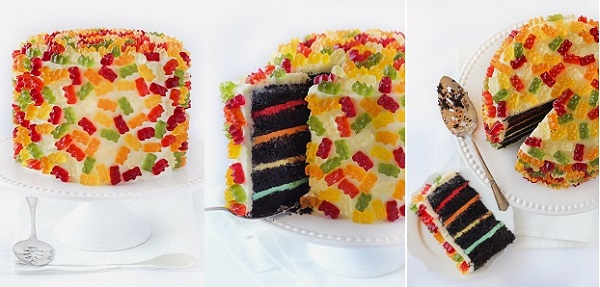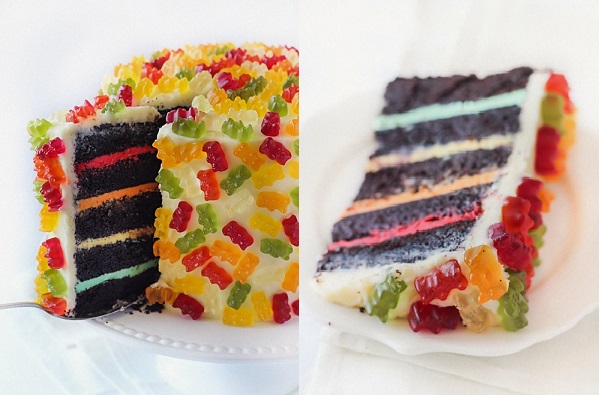 Recipe here –> raspberricupcakes.com