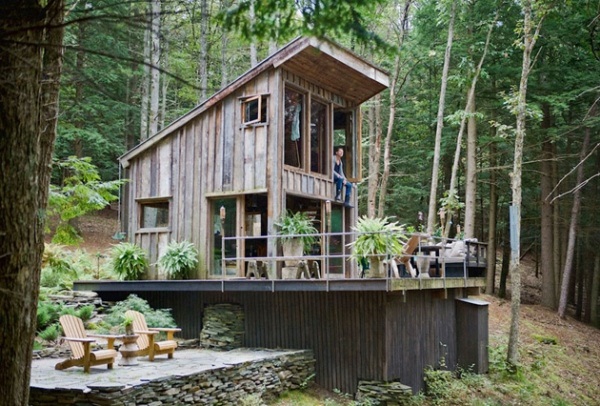 Handmade Houses is a concept based on eco-friendly architecture and Richard Olsen's book "Handmade Houses: A Century of Earth Friendly Home Design" explores the beginings of this kind of architecture by traveling to North America, The UK, Italy, Spain, France and Australia. The author tried to search for houses in which eco-friendly design, DIY projects and other great ideas merge and visited them one by one.
The author present how this concept took birth and how he started to search for these houses in the 1960's. Many of the people he met in the years to come are neat even trained architects, they just love great design and are very creative minds, so they thought about ingenious ways of building their own houses. They all have in common the fact that they wanted to create unique designs, which are a lot cheaper then regular houses and are also environmentally friendly. Some of them used old barn wood or glasses from old church windows and many of their own things which have been kept in basement for a very long time. This way some of them managed to create unique designs for less then $ 1.000.
In the chapters dedicated to the 20th and 21st century we will observe that handcrafting and the emphasis on rich textures takes the place of simplicity. Handmade Houses features more than 25 homes, all astonishing in their creativity. We recommend this book for everyone interested in eco-friendly design and in highly creative ideas.