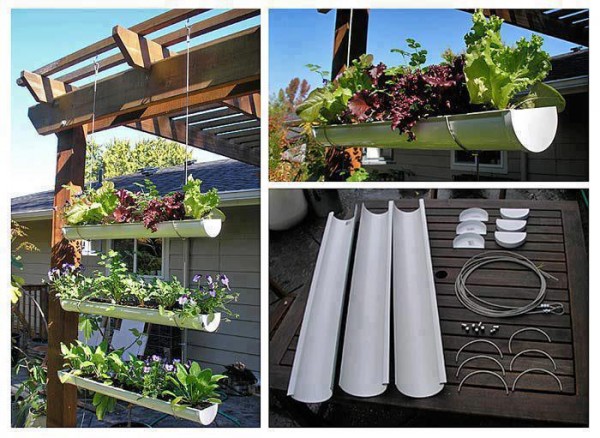 Why Bother with a Gutter Garden?
Gutter gardens are a great way to take advantage of the vertical spaces around your home to grow flowers, edibles and create a stylish space divider or privacy screen without spending too much money.
Materials
1 – 8′ PVC white rain gutter cut into 3 32″ sections
6 – PVC white gutter end caps
2 – 1/8″diameter steel cables cut to desired length
6 – Feeney Cross Clamps (see image below)
6 – 1/8″ diameter Feeney steel rods
2 – Galvanized eye hooks
Potting soil and Plants
Tools
Cordless Drill with drill bit set
Hand saw or hack saw
T-square or straight edge
Tape measure
Permanent marker
Level
Eye protection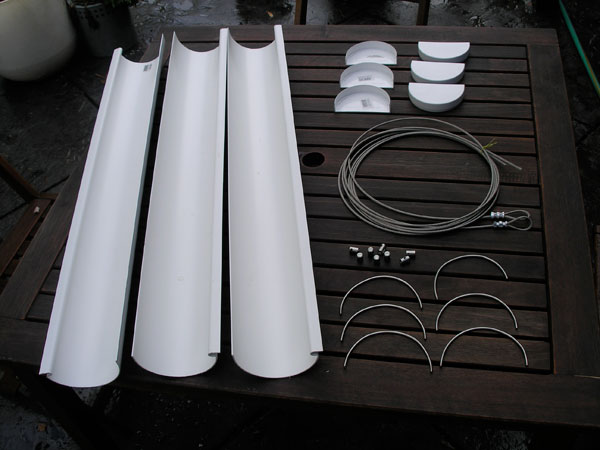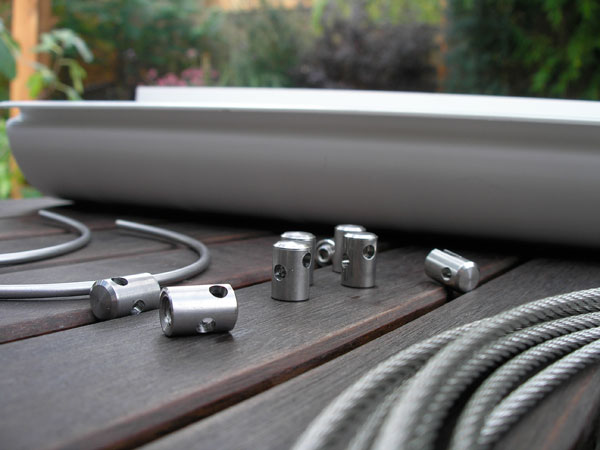 1. Determine the center of your gutters and draw a reference line (otherwise your gutter won't hang right).
2. Mark and drill the holes for the steel cable rods. Find a drill bit the same diameter as the cable to minimize the wiggle room.
3. Space drill holes a few sizes larger to make sure you get good drainage (plant roots hate sitting in water for long periods of time).