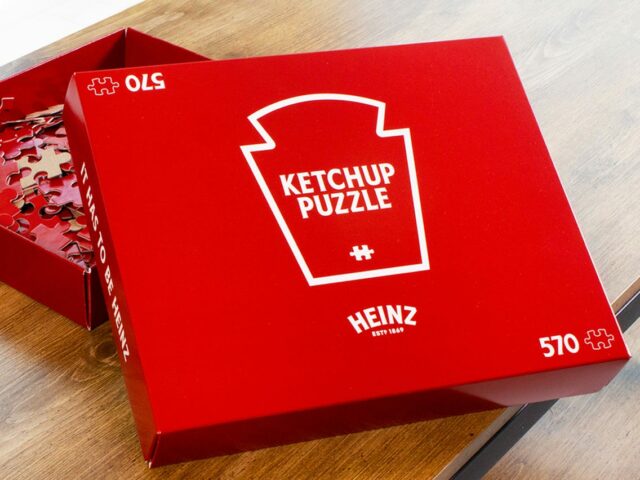 Heinz Ketchup has been long known for their creative campaigns, and their newest one has a clever concept behind. They released a 570-piece puzzle, inspired by no other product than their very own: ketchup.
The puzzle is comprised entirely of red pieces and it can be purchased online if you want to give a puzzle-enthusiast an amazing gift. You can order it from the HeinzKetchupPuzzle.com website for $24.99 and it is available in a limited number.
But by purchasing the puzzle you will also contribute to a good cause, as Heinz will donate 107,000 meals to Feeding America. The total amount of their donation is $10,700 and they hope to gather the money by selling the puzzle.
This is such a great example of how a big company can be involved in social campaigns and how they can use their profits to help those in need.