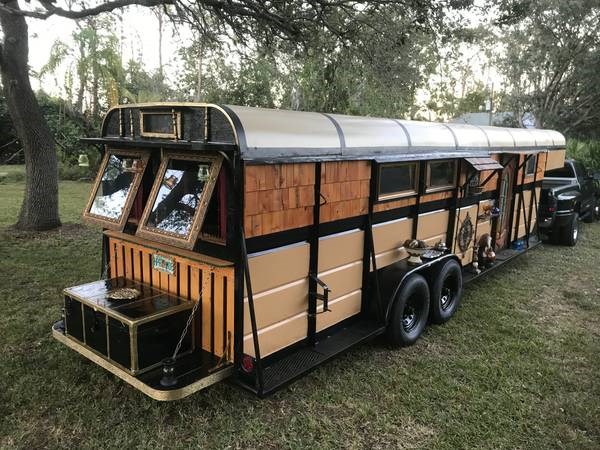 Tiny houses never cease to amaze as the possibilities are endless, you just need to let your creativity flow. They can be bland looking from the outside, but most of them hide a unique and exciting interior. This is not the case of this gipsy wagon, though, as it already captures the viewer thanks to its unique outlook.
The house is in Naples, Florida and was made of 6 horse trailers, that were converted to resemble a gipsy wagon. Its listing price starts at $26,000, was finished in 2017 and can be taken out on the road thanks to its wheels. Its interior is equipped with a huge king-sized bed, a dresser with plenty of storage space, a living area with a small office space and lots of bohemian décor that recreates the vibe of an authentic gipsy trailer.
The house is also equipped with a kitchen and a bathroom, so it can be the perfect home away from home for the entire summer.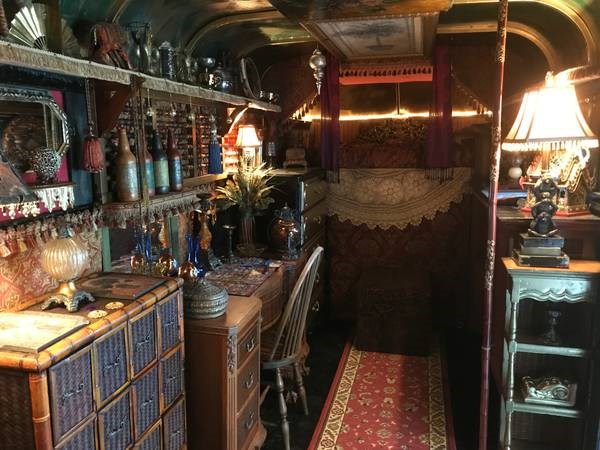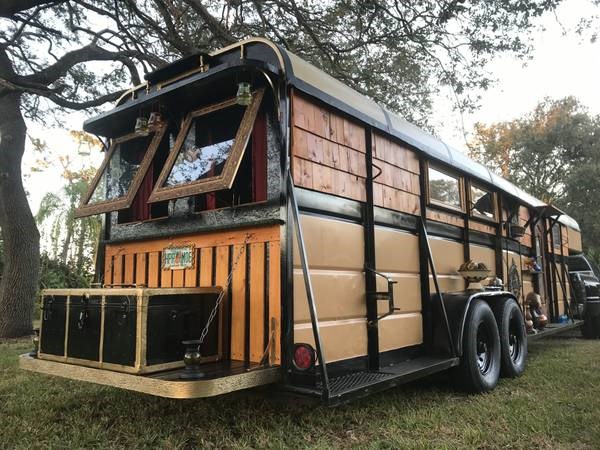 Source: Tiny Home Builders
more ideas: