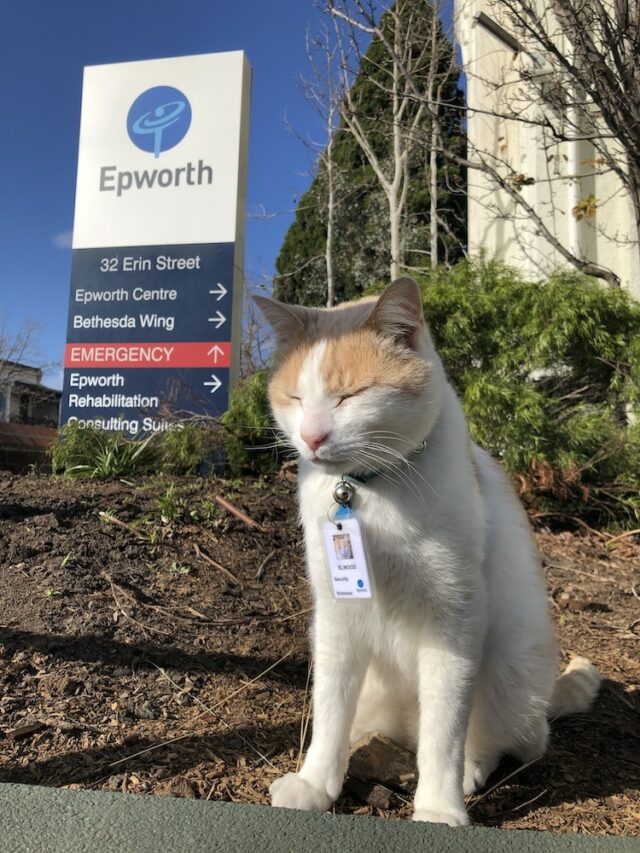 Epworth Hospital in Richmond, Australia, has one of the fluffiest security guards there ever existed. His name is Elwood, and it is a cute cat, keeping the order and security under control at the hospital.
The kitten has been around the hospital for more than a year when Chantel Trollip, a pathologist working there, observed the lovely tabby.
One day she noticed the cat again and saw that he was wearing an ID badge, just like the other workers, and had even his photo on it.
No one knows who made the badge for Elwood, but it is adorable to see how someone included him in the hospital's community and took care of him constantly. The kitten greets visitors and hospital staff with the same enthusiastic chirp-like meow, keeping an eye on everyone and bringing warmth to people's hearts.
The hospital staff recently discovered that Elwood lives just across the street from the hospital, but he is still there on duty every day, taking his role as a security guard very seriously.