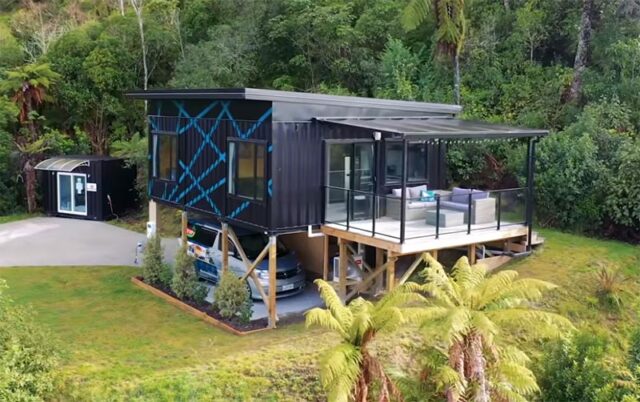 Shipping containers are a popular choice in modern architecture, as they easy to handle and are suitable for creating modular designs. Shipping containers can also be bought at a fair price and look like expensive minimalist designs once installed.
Brenda Kelly from IQ Container Homes has designed one of the most beautiful small homes in New Zealand that have views of Lake Taupo. The house is comprised of three 20ft shipping containers and there is even a video tour of it featured on Living Big in a Tiny House.
The interior of Kelly's home has a beautiful living area, with a minimalist kitchen, the other shipping container hosts a bedroom and there is another small house that serves as an office.
The bedroom has plenty of storage space and a foldable bed to make room for even more.
To learn more about this amazing design and see the complete tour of its interior, watch the video presentation. It will surely inspire you to start searching for affordable shipping containers and plan the design of your new tiny home.