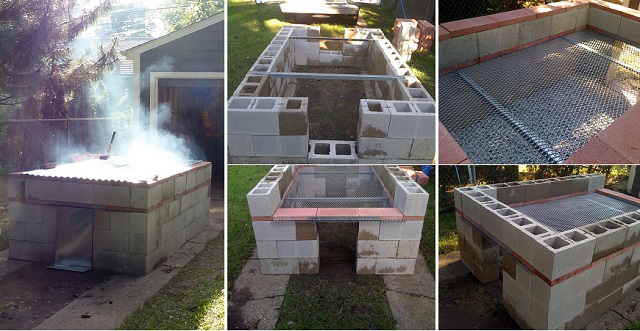 Making a barbeque outside for your friends and family is an activity you wouldn't want to spend a lot of money on and around. With the price of meat not in our grasp, the least we can do is show you how you can make a DIY cinder block pit smoker for no more than $250. Sure, the price may vary a little, depending on the materials used and also on the size that you want it to have. For the project featured here steel plates were used but if you already have a steel drum, then you are all right. The process is quite simple because you literally dry-stack the cinder blocks together.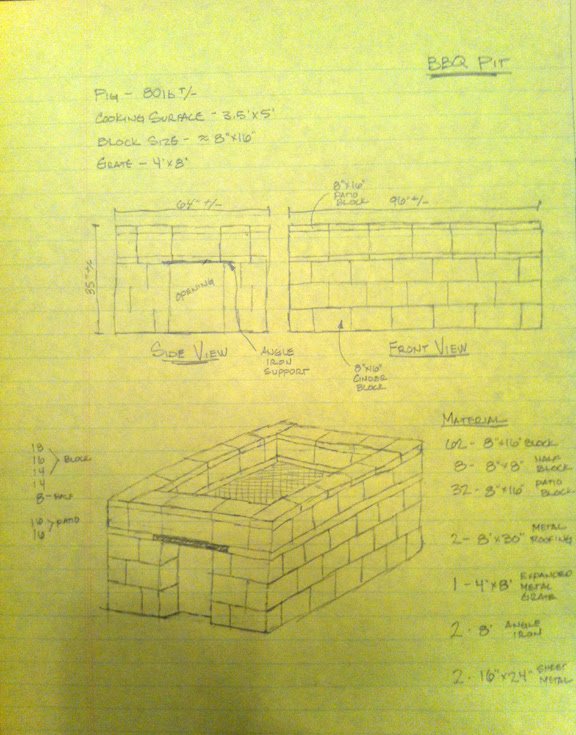 Materials List
This is a materials list for the pit I built. Adjust your list based upon the size you are planning to build.
62 – 8″ x 16″ cinder block
8 – 8″ x 8″ half cinder block
32 – 8″ x 16″ patio block
2 – 8′ x 30″ corrugated metal roofing sheets
1 – 4′ x 8′ 9GA expanded metal grating
2 – 8′ long angle iron bars
2 – 16″ x 24″ sheet metal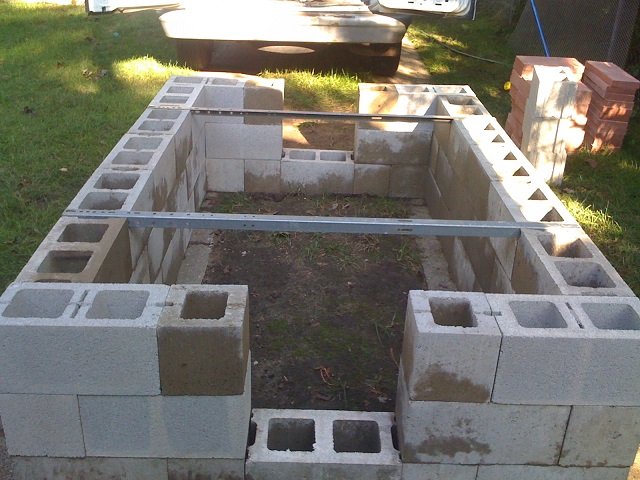 The final barbecue pit size ended up being about 5′ x 8′ outside dimensions with a cooking surface that is about 4′ x 6′-8″.