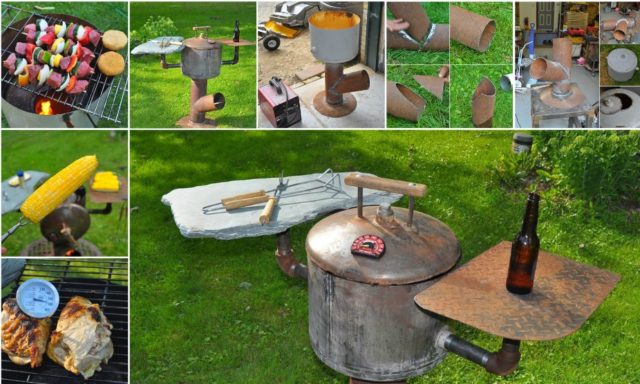 It's barbecue season soon, so should start thinking about the accessories you'll need for this fun outdoor activity. If you are looking for a new grill, that is easy to maintain and also to build, then here is a cool idea. A rocket grill is a nice option for those who don't want a grill that runs on liquids, as you can use twigs and wood to fire it up. What makes this type of grill a good investment is the fact that you can build it out of old pieces of metal and recycle pieces you already have at home. In addition to this, you can also use the rocket grill to boil or bake different foods, so it's a very cool piece to own and have in your garden. To learn more about how to build the rocket grill, take a look bellow…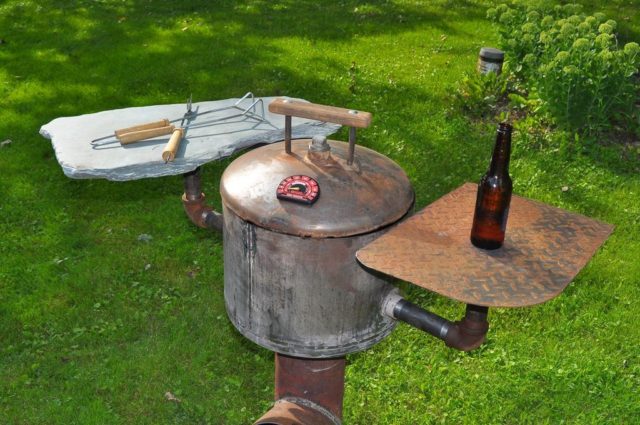 Step 1: Tools and Materials
TOOLS:
Angle Grinder
Grinding disc
Cut-off disc
Welder
Safety glasses, work gloves, welding gloves, Welding helmet, hearing protection
Drill and drill bits
OPTIONAL: Laser Level, Bubble Level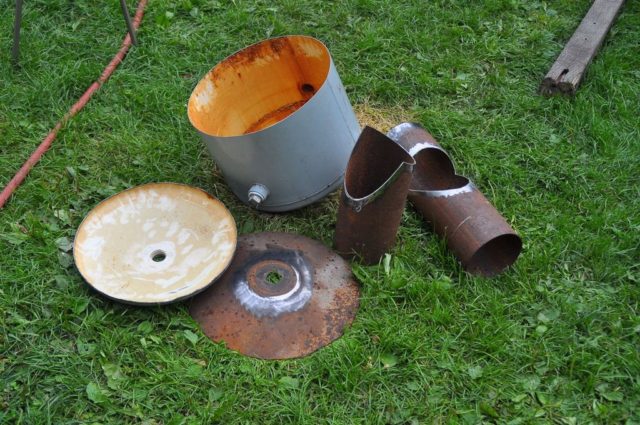 MATERIALS:
This project is made mostly from scrap metal, but will need several other parts.
Parts for the Grill itself:
A Base. Something for the grill to stand on. Must be heat-proof. I used a scrap steel farm implement disc.
Steel Pipe – Diameter of your choice, but will effect cooking size and fuel rate. I used 6.5 inch diameter scrap steel pipe. About 3 feet in length.
Steel Water Tank. This becomes the "bowl" top of the grill and cooking surface area.
4 x pieces of small diameter steel pipe, about 6″ in length
2 x 90 degree pipe elbows of same diameter
2 x pipe flanges of same diameter
2 x pieces of flat material that you like to make side countertop surfaces
Small scraps of steel plate
Parts for the lid of the grill:
A piece of wood, species of your choice, sized for a lid handle.
2 x Carriage bolts (about 5″ long) with matching nuts and washers. Stainless steel is ideal, as these will be exposed to both heat and the elements. Plain steel is fine, lower cost alternative.
2 x pieces of copper or steel tube or pipe, slightly larger diameter and shorter length than the carriage bolts, to use as spacers.
The top end of the water tank.
Other:
Steel plate, about 6″ side by 12″ long. Perferations or slotted is ideal.
JB Weld
First, gather together your materials for the main section of the rocket grill.
Base
Large Diameter Pipe
Water Tank