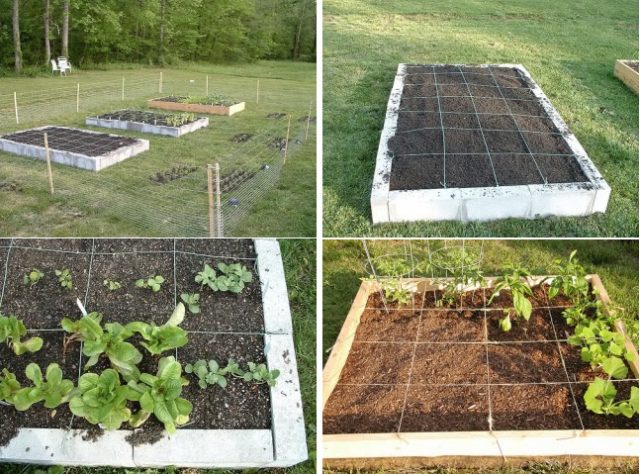 Looking for ways to make one square-foot garden over a spae weekend? A raised garden bed can be the solution, especially if you don't have that much space available. Luckily for you, the next tutorial can bring you to the wanted result in 10 easy steps! Measuring 4 by 4 feet area will be the first thing you have to do. After that, getting the wood ready is essential. A couple of 1 by 6 or 2 by 6 lumber board are needed. The, in order to grow an organic garden you will need a mix of vermiculite, peat moss and some compost.
How to Build Your Own Square Foot Garden in 10 Easy Steps
1. Like many things in life, it's all about location, location, location. When figuring out where to begin to build your garden, look out for an area that receives about 6-8 hours of sunlight, that is clear of trees or shrubs that might interfere, and is not prone to puddles or excess moisture. To improve convenience, meanwhile, you should try to position the garden close to your home.
2. When planning your garden, you must also consider layout. Always think in squares, and specifically, 4 foot by 4 foot squares. If you're planning on building more than one square foot garden, be sure to plan for aisles so that you can access and tend to your garden without disrupting or destroying the other boxes.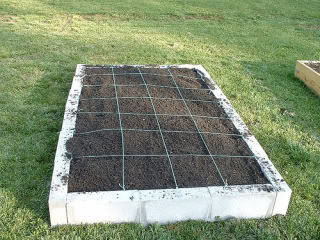 3. To build the box frame, you can use just about any material except treated wood, which contains chemicals that can seep into the soil and, thus, the food you eat. We recommend taking a trip to your local lumber yard to scope out some 1 by 6 or 2 by 6 lumber. In most cases, the lumber yard will be able to cut the wood for you at little to no cost. Once home, layout the lumber to form boxes and secure corners with deck screws.
The next 7 steps on Marks Daily Apple…
How to Build Your Own Square Foot Garden in 10 Easy Steps – Marks Daily Apple