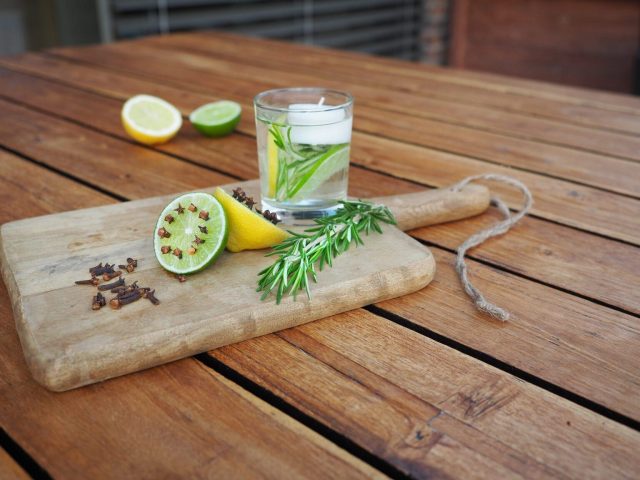 It is mosquito season again, and those nasty little biters are here to make your summer evenings a mess. But what if there was an efficient homemade way to keep mosquitos away without using store-bought chemically infused products?
This DIY repellent is comprised of 5 ingredients and you can prepare it at home in a jar, as you probably already have all the ingredients needed in your kitchen.
You'll need fresh limes, fresh lemons, fresh rosemary, lemon eucalyptus oil, water, candles, and a mason jar, or even a glass cup. Once you cut all the ingredients and placed them in a cup filled with water, just add the floating candles and the ingredients will be activated once lighting it.
This is such an easy and clever way to avoid those nasty mosquito bites and keep everything sustainable and chemical-free. Plus, these mason jars filled with this pleasantly scented water do look nice and can add an extra charm to your outdoor decor.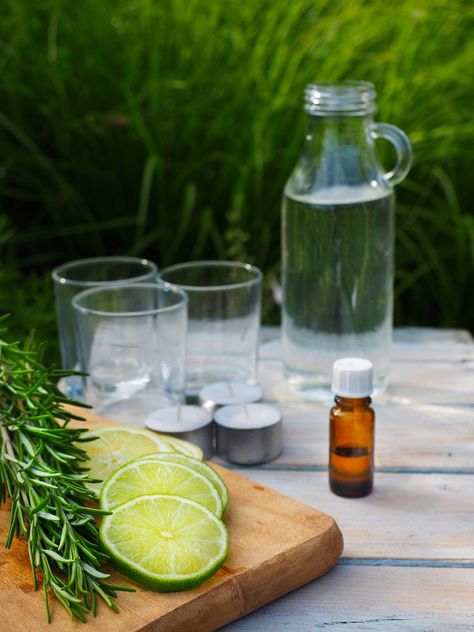 What You'll Need:
Fresh Lime
Fresh Lemon
Fresh Bundle of Rosemary
Lemon Eucalyptus Oil
Water
Candle
Glass Cup, Mason Jar or Vase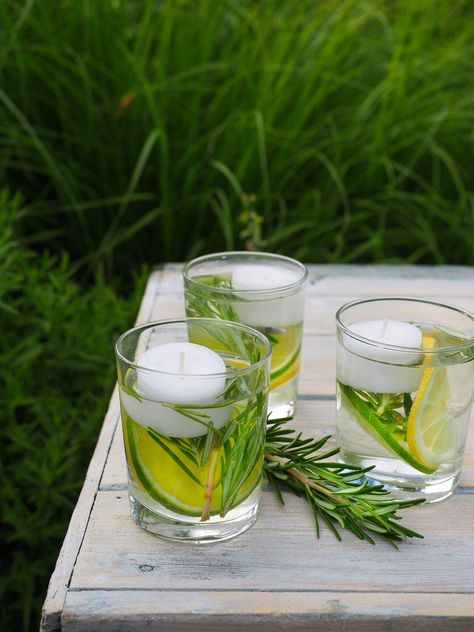 According to the CDC, Lemon Eucalyptus Oil is recommended as an effective ingredient for a natural bug repellent.