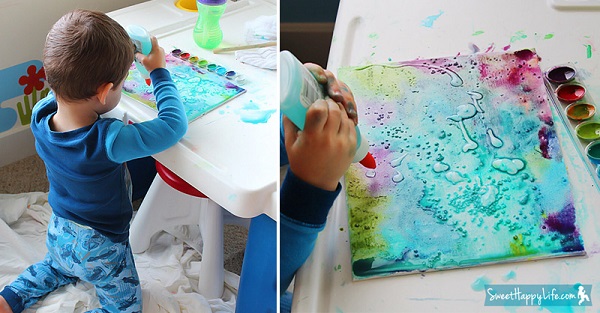 If you're looking to create new and captivating designs, then this next activity is perfect for you. Recommended especially if you have any bored youngster around you, painting with watercolors and glue is so inspirational. At first, it may seem like a contradiction, but you will find out that the result is beautiful and ready to decorate any room with art. Grab these items if you want to have a creative afternoon:
• some watercolor paints;
• a few paint brushes;
• water;
• canvas (or watercolor paper);
• clear glue;
• kosher salt;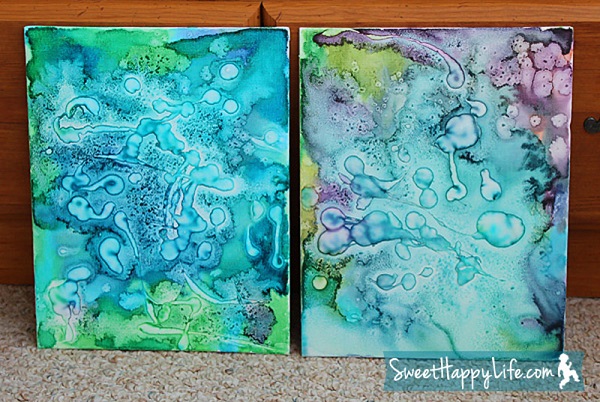 For starters, make sure you work on a level surface, like a table. An easel will actually stop you from working properly on this project. Moving on to the materials used, canvas is the most appropriate medium for the watercolors, but any watercolor paper will work. Cover the canvas with as much color as you can.When the moment to drizzle the glue comes, there's when imagination punches in to work. You and your kid can create some intricate models, animals and shapes with the bubbles of glue. After this important and creative step, take salt and sprinkle it on the painting. This will soak up paint pigments and not to mention, it will give the painting a sparkle effect! Leave it a few hours to dry and then feel free to place it anywhere in your home. A fun activity that resulted into a nice piece of decoration!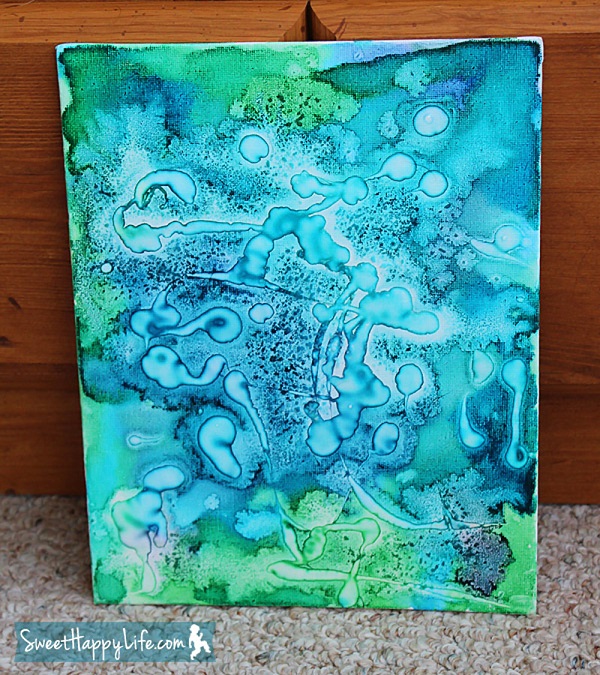 More photos and details : sweethappylife.com