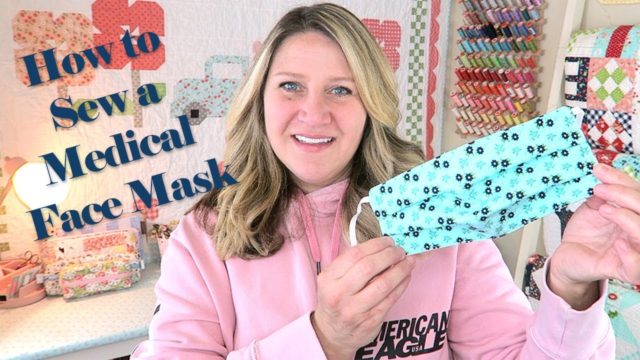 Currently, the supply of surgical masks is at a critical all-time low throughout the entire world. As a community of sewists, this is a great way we can band together and make a huge difference in this time of need!
While handmade fabric face masks are NOT a substitution for N95 masks, in times of emergency, the CDC may allow handmade fabric masks to be used when critical shortages take place. You can read more from the CDC here on the use of homemade masks here:
https://www.cdc.gov/coronavirus/2019-…
According to the CDC website "homemade masks should ideally be used in combination with a face shield that covers the entire front (that extends to the chin or below) and sides of the face."
In addition to helping medical staff during critical shortages, these masks can be used at home as well. While wearing homemade face masks will not prevent against catching a respiratory illness, they can help reduce the spread of large particles when someone sneezes or coughs.
Video credit: Erica Arndt