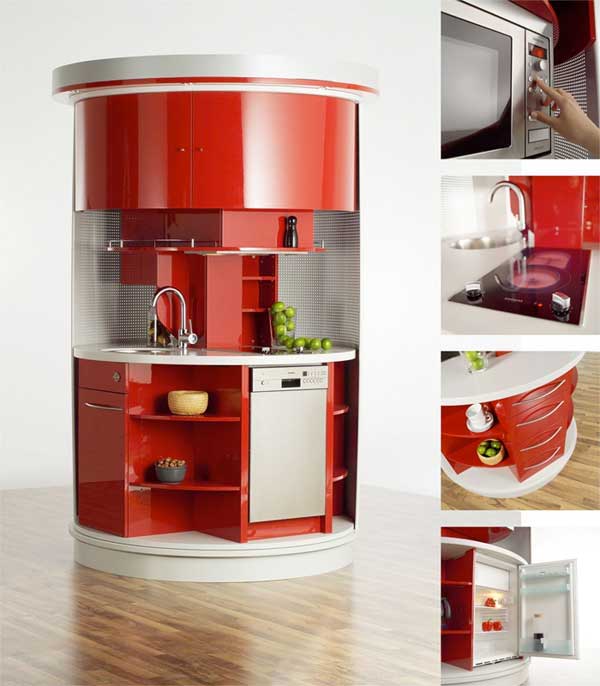 After decades of the conventional modular kitchens the circular kitchen represents now the latest innovation in kitchen technology. High-Tech is a smart combination for a furniture design that is ideal for small kitchen space. It's was stated in one of the intelligent furniture products from compact concepts for innovations High-Tech circular kitchen designed by Alfred Averbeck. CleverKitchen is space saving constructed to use up less than 1.8 sqm, but offering as much bench and storage space as a conventional kitchen equipped with 12 cupboards.

Designer: Alfred Averbeck.
Products: Compact Concepts.